Kaspersky 2015 Technical Previews now available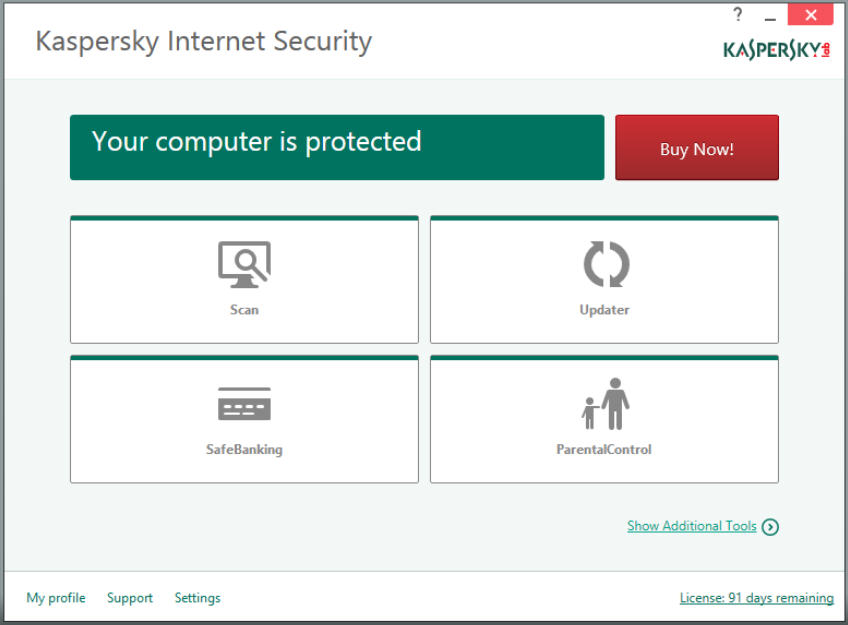 Kaspersky Lab has announced the first public betas of Kaspersky Anti-Virus 2015 and Kaspersky Internet Security 2015.
There are no details on new features, as we write, but the most obvious change so far is the simplified, subdued interface. Plain buttons highlight four key task areas -- "Scan", "Updater", "Reports" and "Virtual Keyboard", for Anti-Virus 2015 -- and clicking any of these causes a new task pane to fade into view.
If you need more power then extra functionality isn't far away, with a "Show Additional Tools" menu listing tools like Quarantine, Vulnerability Scan, Browser Configuration, Privacy Cleaner, Kaspersky Rescue Disk and Microsoft Windows Troubleshooting.
All the usual settings are on offer, too, and the applications seem surprisingly complete for such an early release.
Are they usable? We installed both packages, chose the "trial" option when asked for an activation code, and were automatically given a 91 day license. Updates and scanning appeared to work as expected, and there was no big performance hit.
Kaspersky Internet Security appeared to have some issues. The spam filter slowed down the process of collecting mail; the "Details" links on the new notification dialog seem to do nothing at all; and the program kept reporting that some of its own components were corrupted, but we're not sure why.
There were no major problems, though, and for the most part Kaspersky Anti-Virus 2015 and Kaspersky Internet Security 2015 seemed to work very well. If you're a fan of the company and want to try them, you'll probably be okay (though we still wouldn't install them anywhere important without making a full system backup, first).