Mad Catz M.O.J.O. gains access to entire OUYA game catalogue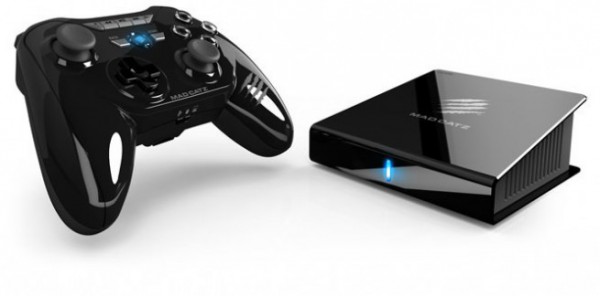 While the PlayStation 4 and Xbox One are all the rage nowadays, not everyone can afford them. After all, the economy is still weak and those consoles cost between $400 and $500. However, even financially-challenged people enjoy video games. And so, the invention of Android-based micro-consoles has been a godsend.
The OUYA has been the most popular such console thus far, thanks to a successful crowdsourcing campaign and low price. However, even though the console runs Android, it does not natively have access to the Play Store. Instead, OUYA has a mix of original and shared content in its own store. Today, Mad Catz announces an agreement with OUYA to gain access to all of that game content for its own micro-console, called M.O.J.O.
"Up until now, the game console experience has been locked inside a box. Together with the hardware veterans at Mad Catz, we end that.  Today's announcement signifies the inception of a truly open platform where independent developers can bring their creations to the platforms where gamers actually play: everywhere", says Julie Uhrman, CEO and founder of OUYA.
Darren Richardson, the President and Chief Executive Officer of Mad Catz explains, "with more than 680 games and 33,000 developers signed up, OUYA features an impressive catalog of content from AAA developers and independent publishers, all of which are designed to replicate the core gaming experience, taking advantage of the TV and controller".
While I personally own an OUYA console, I very rarely use it. I find the controller to be cheap-feeling which hinders the entire experience. However, Mad Catz has been making controllers for years and the M.O.J.O. looks very impressive. Now that it has access to the OUYA content, I must wonder -- who will buy an actual OUYA?
Are you excited by this announcement? Tell me in the comments.