Chromebook users can grab a 60-day free trial of Google Music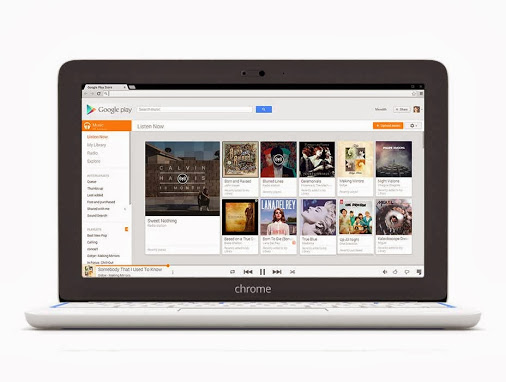 I'm not going to rehash all of the reasons Microsoft has to show concern over rival Chrome OS, but now Google is providing one more to add to that list. It's not major, and likely won't sway someone's decision towards a Chromebook, but it heaps another straw onto the camel's back.
The search giant is offering a 60-day free trial of its Google Music All Access, which normally costs users $9.99 per month -- or $7.99 if you got in very early, as I did.
"Listen up! We've got a special offer for select Chromebook owners -- now you can try All Access, Google Play's music subscription service, for 60 days free. Enjoy an ad-free library of 20 million songs instantly, or easily create a personalized radio station with no skip limits", the company announces via its Google+ page.
There is no explanation given for the meaning of "select Chromebook owners". It likely refers to the regions where the service is available, and not the model of Chromebook being used, as a perusal of the details page shows a check mark next to every model. It also revealed that the offer will be valid through September 30, 2014.
For now, head over to Google from your Chromebook and get started. To get more information on this, and other offers, you can visit the Chromebook Goodies page.