TotalEdit Professional is a powerful -- and now free -- Notepad replacement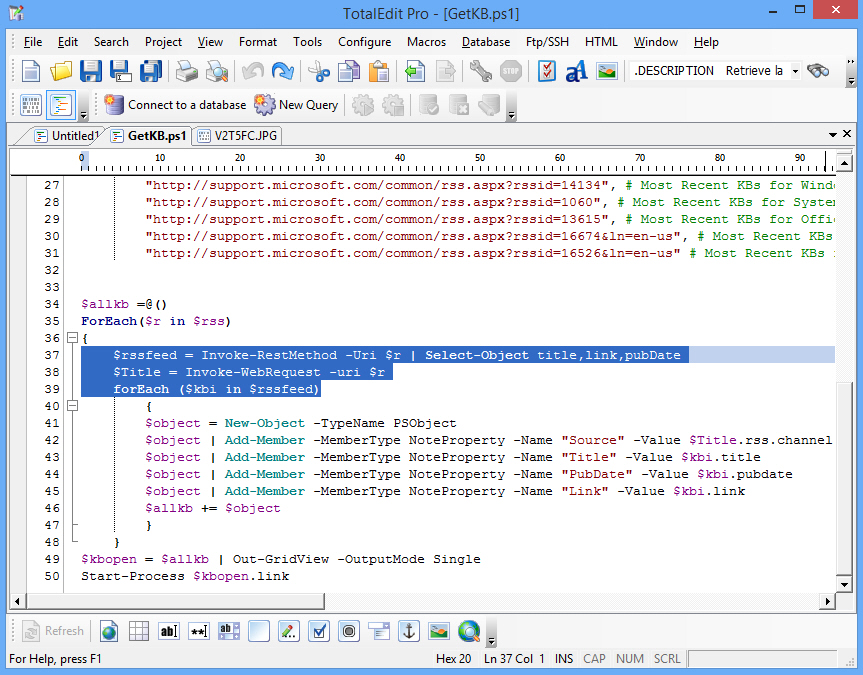 TotalEdit Professional is an interesting and very capable Notepad replacement. But it used to cost $29.99, a major issue when competing editors such as Notepad++ cost nothing at all.
It seems that the developers have also realized this is a problem, though. And as they're looking to Android and iPhone products as a means to generate revenue, TotalEdit Professional is now available for free. (It still installs as a trial version, but just register with the license code 2D5B073C-93D0-6D40-8970-B041-C2C and it'll be activated right away).
Getting started is easy. Support for Unicode files and various line endings and document encodings should mean you can open most documents, and of course they're accessible via a very configurable tabbed interface (the tabs can be aligned to the left, right, top or bottom, even hidden altogether).
The editor isn't the most feature-packed we've seen, but it's solid enough. You're able to toggle case, trim leading or trailing spaces, drag and drop selected text from one area to another, search for text using regular expressions, or across multiple files. Of course there's a spell checker, too.
Software developers will appreciate tools like syntax highlighting, code folding, line numbering/ sorting, bolding of matching and non-matching braces, the configurable "HTML, XHTML and XML tidy" formatting, and more.
TotalEdit Professional gets more interesting as you explore its higher level tools, though. Like the File Comparison option which can visually highlight the differences between two documents; different files, say, or the current file and its last saved version. Or the built-in Hex Editor which means you can view and tweak binary files, too.
The list goes on, with support for connecting to any Microsoft OLEDB and ODBC supported database, browsing their contents, and running multiple queries at the same time. Or the program's ability to connect to, browse and edit files on FTP, FTPS and SSH servers.
It's not all good news. In particular, TotalEdit Professional doesn't appear to have been updated since 2012. That doesn't mean it's entirely abandoned, but you probably shouldn't expect any bugs you find to be fixed in a hurry.
The program is a powerful and capable editor, though, and if you're willing to live with any deficiencies then TotalEdit Professional is certainly worth a closer look.