Amazon Prime officially gets a price increase, customers safe for now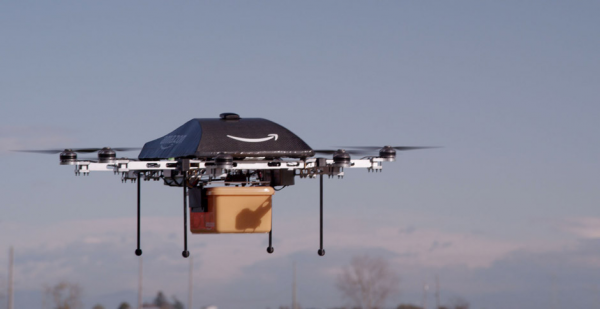 Rumors have abounded for weeks that Amazon would bump up the pricing of its Prime service -- the program that awards free two-day shipping on all purchases, provides a lending library to Kindle owners and a video streaming service that competes with Netflix.
Today, rumor becomes fact as existing customers awake to an email that gives the bad news. While cries of gloom over the price possibly doubling were, thankfully, not true, it is still an added fee to the annual subscription rate.
The email was simple and to the point, and I have pasted mine below for those who haven't yet read the bad news, or are not subscribers.
We are writing to provide you advance notice that the price of your Prime membership will be increasing in 2015. Your 2014 annual renewal will remain at the original price of $79. On March 16, 2015, your membership will renew at $99/year.
Even as fuel and transportation costs have increased, the price of Prime has remained the same for nine years. Since 2005, the number of items eligible for unlimited free Two-Day Shipping has grown from one million to over 20 million. We also added unlimited access to over 40,000 movies and TV episodes with Prime Instant Video and a selection of over 500,000 books to borrow from the Kindle Owners' Lending Library.
The rise isn't so bad -- Netflix charges $7.99 per month for streaming video alone, without other benefits -- roughly $95 per year. Hulu Plus is priced the same.
My colleague Wayne Williams, who resides in the UK, pointed out that his nation has already seen increased pricing for the service -- "The price of Prime went up in the UK by £30 (from £49 to £79) from 26 February. It was partially due to the inclusion of Amazon Prime Instant Video".
It's certainly not the end of the world, and the service still offers more than enough benefit to cover the slight increase. It also serves as plenty of notice, as I don't need to think about it until this time next year, while my colleague Brian Fagioli got the same email alerting him of an increase when he renews in August of 2015. It was, however, a rather rude way to be reminded that I am about to be billed in three days.
Update: My price hike, as seen in the above email, is due to my renewal being before the effective date. As for my colleague, Brian Fagioli, he apparently has existing credit on his account, though no good explanation for that was given. The official statement received from Amazon reads -- "For the first time since it was introduced nine years ago, the price of Prime is going up in the US.  Starting March 20, new Prime members will pay $99 per year. Beginning April 17, existing Prime members will pay the new fee on their subsequent annual renewal date".