Google attacks Microsoft in the enterprise -- Cisco WebEx running on Chromebooks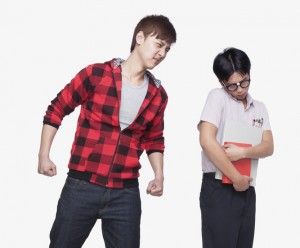 Modern offices are not confined to one building. Many enterprises have offices scattered around the world. Not to mention, computers and the internet have afforded many employees the opportunity to work from home. This enables people to spend more time with their family -- something desperately needed in the USA nowadays, as people are working more hours than ever.
One of the most popular solutions for screen-sharing, communication and remote meetings is Cisco's Webex. Unfortunately, most businesses use the service on Windows machines -- Chromebooks are not supported. Well, at least they weren't -- today Google announces a proof-of-concept, which shows Webex running on Chrome OS. This is yet another instance of Google eating away at Microsoft's stronghold on the enterprise.
"Today we're adding another tool for businesses to connect on the go. At the Enterprise Connect conference, Rajen Sheth, Director of Product Management, Chrome for Business announced we're working with Cisco, and demonstrated a proof of concept of Cisco WebEx running on a Chromebook", says Saswat Panigrahi, Product Manager, Chrome for Business.
Panigrahi further explains, "we're also integrating Cisco UC technologies into Google Apps, helping our joint customers work better together. Imagine joining a WebEx meeting directly from Calendar, or starting an instant meeting from Contacts or the Gmail People widget. Starting today, if you use Cisco and Google Apps, features you love, like messaging, fax, click-to-call and Cisco presence, are visible alongside Gmail".
Make no mistake, little by little, Google is eating Microsoft's lunch in the enterprise. Chromebooks are already popular with home users, but there are still hurdles in business. Webex was one of the biggest hurdles and removing it makes Google's laptops even more attractive to on-the-go executives. Will Chromebooks overtake Windows in the enterprise any time soon? Probably not, but Microsoft had better watch out before it is too late.
Once this moves from proof-of-concept to actual solution, will you switch to Chromebooks for your business? Tell me in the comments.
Image Credit: XiXinXing/Shutterstock