Alienware and Crytek join forces for Linux gaming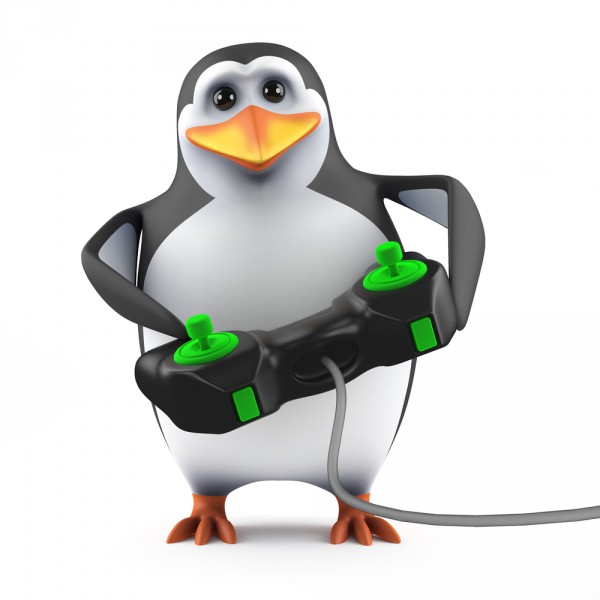 It used to be that if you were a gamer, you needed to run Windows or buy a console. For the most part, that is still true -- Windows is the king of PC gaming. However, gaming on OS X and Linux has made incredible progress. One of the biggest game-changers for Linux gaming has been Valve's SteamOS. This is a specialized Linux distribution that focuses on game playing and management.
While Valve deserves the appreciation of the Linux community, it is never a good idea to put all of your eggs in one basket. The old saying is that absolute power corrupts absolutely. With that said, the future of Linux gaming cannot be trusted with Valve alone -- nothing against the company, of course. Today, Dell's Alienware division announces a partnership with game-developer Crytek to further the progress of Linux-gaming.
"Alienware, a pioneer in specialty high-performance PC gaming systems, is collaborating with leading independent game developer and publisher, Crytek, to create a more immersive gaming experience for its customers. Crytek will integrate the Alienware AlienFX lighting control software with its state-of-the-art CRYENGINE development solution. In addition, Alienware also provided Crytek with Alienware systems for the development and promotion of CRYENGINE with full native Linux support", says Dell.
If you aren't familiar with AlienFX, Dell describes it as follows:
AlienFX, the lighting control software exclusive on Alienware, allows gamers to create their own custom lighting themes and special effects in the lighting zones throughout Alienware systems. Alienware is working with Crytek to incorporate AlienFX in CRYENGINE, the advanced development solution for producing cutting-edge games with jaw-dropping graphics and realism. Developers will be able to create in-game events, such as cinematic cut-scenes, animations, and special FlowGraph scripting, exclusive to CRYENGINE. This will also enable Alienware systems to perform special lighting effects in unison with the games, like having the system flash red when the player's health is low, or trigger a blue lighting cadence when swimming.
Dell further explains, "to support the growth of Linux gaming, Alienware has provided Crytek with systems for CRYENGINE. Crytek is using Alienware X51 desktops to serve as performance benchmark systems, and to showcase the new tools. Alienware also provided its Alienware 14 and 17 gaming laptops for the promotion of CRYENGINE and to demonstrate AlienFX integration".
This is great news for the Linux community overall. Dell has long been a supporter, having offered computers pre-loaded with Ubuntu. This move indicates that Dell sees promise in Linux gaming. After all, Alienware computers are typically reserved for hardcore gamers -- this is no symbolic gesture.
Image Credit:  3Dalia/Shutterstock