Avast 2014 update 3 released, concentrates on stability and compatibility improvements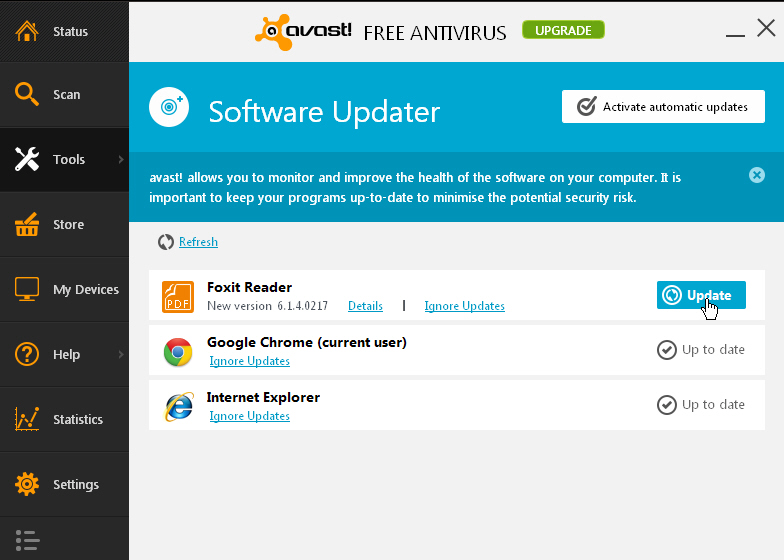 Avast Software has released the third update to its Avast 2014 range of products. Avast Free Antivirus 2014, Internet Security 2014 and Premier Security 2014 all get updated to build number 9.0.2016.
Again, there are no new features in this release, but the compatibility and stability improvements, as well as internal architecture changes, make it an essential update.
First up, release 3 fixes a number of stability and compatibility issues with the Stream Filtering tool, which Avast promises should resolve any related browser problems. This builds on fixes implemented in the previous minor update.
The ARA/ARC components have been implemented with internal architecture improvements, while there are also stability improvements to the Firewall, with the claim that it will now behave better with other network applications.
The Software Updater tool comes with a new installation wizard, which makes it possible to now download and install multiple updates.
Avast also reveals improvements to the Browser Cleanup tool, which should improve its detection and removal of tools that attempt to block it from removing unwanted toolbars. Finally, the GrimeFighter tool has been updated to support 12 more languages and offers more control over optimization via an advanced console.
Two significant bugs have been fixed with this new release: the first saw the program installer hanging when attempting to remove the program at the "Stopping service: Avast antivirus" dialog, while the second led to issues uploading to Dropbox and Flickr online services.
Avast's Free Antivirus 2014, Internet Security 2014 and Premier Security 2014 are all available for free and trial download now for PCs running Windows XP or later. Visit the Downloadcrew Software Store to purchase licenses at significant discounts -- for example, a single-PC, one-year license for Internet Security 2014 can be purchased for just $24.99, a saving of 50 per cent on the MSRP. Three-PC and two-year licenses of both Internet Security 2014 and Premier 2014 are also available.