Avast: Here is what might happen after Microsoft drops Windows XP support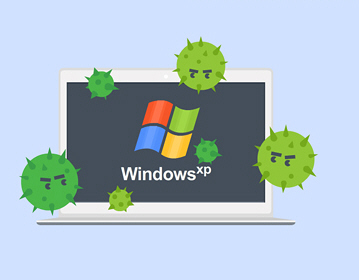 You are likely well aware by now that, come April 8, Microsoft will officially drop support for its dated Windows XP. Considering that the operating system will celebrate its 13th birthday this year, the company's decision is hardly surprising. Users have had plenty of time to plan for this moment, and move to newer, better versions of Windows.
Yes, there are still many Windows XP users, as the operating system's market share tops nearly 30 percent, far more than the newer Windows 8.x branch, combined. As a result, the extent of the public support cutoff is huge, even effecting security companies which have declared their commitment to supporting Windows XP past its due date. In a blog post, Avast details potential issues users might encounter starting next month.
Avast has a vested interest in Windows XP so the security company is taking a stab at Microsoft for its decision. "Abandoning Windows XP is a big mistake", says Avast COO Ondrej Vlcek. "[...] especially since Microsoft has not been very successful in transitioning XP users to newer systems".
Security products can only do so much to keep Windows XP users safe once Microsoft stops patching the operating system's future vulnerabilities. The software giant will offer the option to get a custom support agreement, but most users will not benefit from this treatment.
"The abandonment by Microsoft will not only affect Windows XP users, but will create a big security problem for the whole ecosystem", says Vlcek. "Tens of millions of PCs running XP connected to the Internet, unpatched and without security updates, are just waiting to be exploited. The vulnerable OS will be an easy target for hackers and be seen as a gateway to infect other non-XP operating systems".
Vlcek also says we might soon be looking at the next Target-like data breach, as plenty of essential devices, like ATMs, are running Windows XP, and will be left exposed. While this is theoretically true, businesses -- banks, especially -- are likely to pay-up to get a custom support agreement. There are more similar doom and gloom statements in the blog post.
What Avast's COO fails to mention is that no one has ever forced Windows XP users to stick by its side. 13 years is a very long time to use an operating system, and subtly blaming Microsoft for what might -- and will -- happen is disingenuous, as the software giant made its decision known for a long time now. Using Windows XP today is irresponsible, no matter how Vlcek might slice it.