Intel aims to reinvent the desktop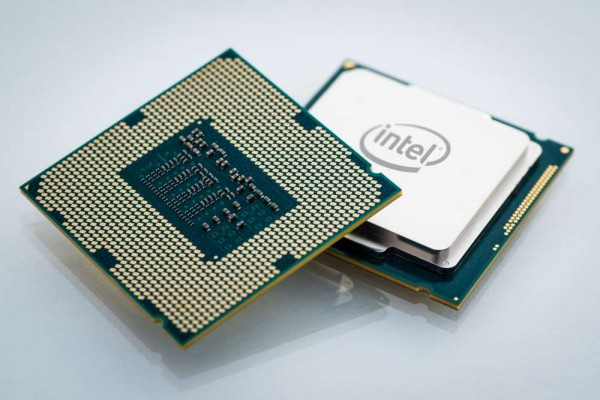 We're used to reading reports that the PC is dying, but chip maker Intel has used the Game Developers Conference in San Francisco to reveal a roadmap for the reinvention of the desktop.
Intel sees enthusiast users as some of the most important supporters of desktop computing, and new form factors including mini PCs and all-in-ones driving renewed interest in the sector.
"The desktop business is a large and important segment for Intel, and we are investing in it -- reinventing form factors, experiences and products for our customers," says Lisa Graff, vice president and general manager at Intel's Desktop Client Platform Group. "Enthusiasts are the heart and soul of the desktop and they asked us to give them more. We are delivering -- more cores, better overclocking, faster speeds".
Intel unveiled a fourth-generation Core processor code named "Devil's Canyon" for release in mid 2014. It will feature an improved thermal interface and materials that are expected to enable significant enhancements to performance and overclocking capabilities. In the second half of the year the company will also deliver an 8-core, 16-thread Core processor Extreme Edition. This will support the new DDR4 memory standard and provide improved performance for gaming, video editing, 3-D content and other high-end uses.
It also announced plans for a Pentium Anniversary Edition commemorating more than 20 years of the Pentium brand. This will feature unlocked multipliers that allow the ability to increase the core and memory frequencies independently from the rest of the system.
As well as new processors Intel demonstrated a reference design for a portable all-in-one PC code named "Black Brook" a thin, light system incorporating a 3D camera, quad microphone array, premium audio and a full HD display. It can be used upright or laid flat to become a sort of poor man's Surface. See the video below for a preview of how it works.
To enhance the appeal of AIOs Intel has partnered with several software developers to deliver multi-user, multi-touch applications like board games and educational titles to make the most of the size and touch capabilities.
Finally it showcased its Ready Mode technology which will be coming to OEM PCs in 2014. This a power saving system that allows PCs to instantly ready and connected whilst using minimal amounts of electricity.
Do you think all this is enough to rescue the desktop's slide into history? Let us know via the comments.