Macrium Reflect boosts performance, gains GRUB2 support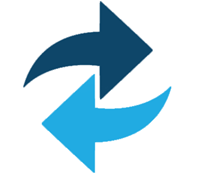 Paramount Software has updated Macrium Reflect to 5.2.6504, and despite the very minor-sounding version number, it actually includes several important changes.
The company claims that backup performance has been improved by an impressive 30 percent or more.
Compatibility has been extended with GRUB2 support for Linux systems, while the "Backup Windows" option now includes the Windows MS recovery partition on Windows 8.0/ 8.1.
Major changes to USB rescue media creation include new support for external USB hard disks.
Backup logs now include the target drive volume name, useful if you have several disks using the same drive letter.
And of course there are the usual scattering of bug fixes, including one where shrinking a partition during an incremental image restore could leave Windows reporting file system errors.
Macrium Reflect 5.2.6504 is available now.