Nest halts sales of smoke and carbon monoxide alarm amid safety concerns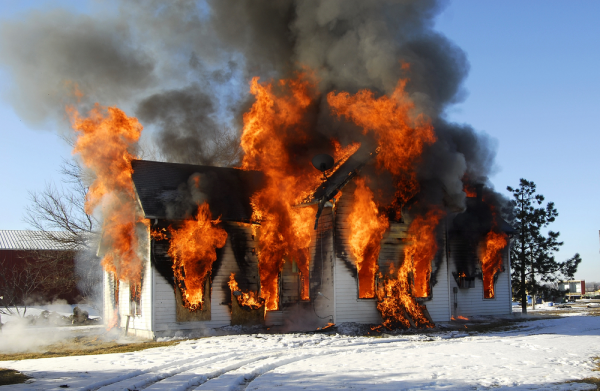 When people invest in a smoke alarm, it is done with the intention of making the home safer. Should a fire start during the night, for instance, it's good to know that there's something there to alert you. While most smoke alarms are fairly basic affairs, there are some more advanced models available, including from Nest Labs -- the company behind intelligent thermostat controls and the Nest Protect smoke alarm. But there are safety concerns about the device which could mean that the sounding of an alarm is delayed, leaving owners to burn to a crisp in their beds. Perhaps.
In a message on the Nest website, the company's CEO Tony Fadell explains that a feature of the smoke alarm is being disabled and the sale of units is to be stopped. Nest Protect -- which has the tagline "Cares for your family as much as you do" -- includes a feature called Nest Wave. The idea is that should you accidentally set off the alarm by burning the toast, you can shut it up by waving your hand in front of the device. The problem is that the feature can be, to use Fadell's words, "unintentionally activated".
Citing a "unique combination of circumstances", the CEO explained that recent laboratory tests had led to the discovery that the alarm could be accidentally silenced -- but insists that Nest is "not aware of any customers who have experienced this". As a precautionary measure, Nest Wave has been disabled. Visit the product page and you can read the following description of the feature:
No more frantically swinging towels at the smoke alarm to quiet it down. If there's a nuisance alarm, just stand under Nest Protect and wave your arm to hush the alert. As you wave, your hand should be 2 to 8 feet away from the alarm.
But on the main Nest page, Nest Protect is now listed as being "temporarily unavailable".
There's no word on exactly when the product will go on sale again, but it looks like it is some time off.
Once we have a solution that ensures Nest Wave works as intended, we will update our software to turn this feature back on. This will only happen after extensive testing and once we have received approval from safety agencies in the the US, Canada and UK. We expect this to take at least two or three months and we'll continue to update you as we have more information.
Customers who are unhappy with the news are able to return their Nest Protect for a full refund.
Image Credit: Dale A Stork / Shutterstock