Best Windows 8 apps this week

Seventy-five in a series. Microsoft announced the Windows 8.1 Update officially at the BUILD 2014 developer conference two days ago. It will roll out on April 8, 2014 as part of patch Tuesday to all users of the Windows 8 operating system.
The update introduces improvements for keyboard and mouse users, including options to right-click on the Start Screen to manage tiles, a title bar for apps, and app icons on the Windows Taskbar.
Big news however was the revelation that the Start menu will return in a future update, and that apps will run in windows on the desktop.
While the company did not reveal a date for that update yet, it appears to be already tested over at Microsoft.
This week's Red Stripe Deals
Microsoft selects six apps and games each week that are made available at discounts of at least 50 percent.
App of the week
Spectral Souls (Eng) for $15.99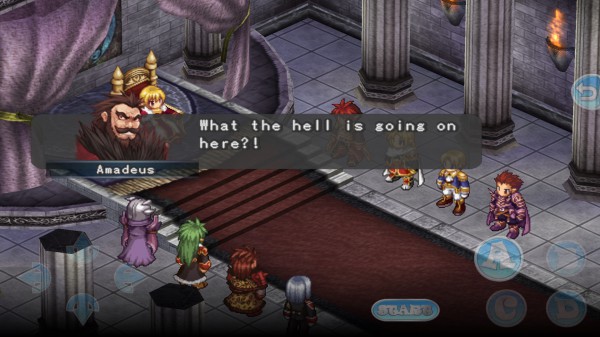 Spectral Souls is a tactical roleplaying game  that plays similar to Final Fantasy Tactics or Shining Force.
The game is set in a world called Neverland which is the battleground of an eternal fight of humans against demons.
What makes this interesting is that the story is told through different perspectives. You side with the humans, then with the demons, and finally also with a third group later on.
The story is narrated through cutscenes and on the battleground, usually before and after battle takes place.
Battles are turn based and the class of a character and the available action points determine what you can achieve during a turn. Most of the time, this involves moving close to enemies or allies to attack or protect.
The developers have integrated the unique charge ability into the game. Attacks can be charged until they are unleashed when another character attacks the same target. Doing so gives more experience and attack combos, but is risky at the same time as charges can be interrupted in various ways.
There is also character progression, items that you find and purchase, and level ups and a lot more that will keep you entertained for a long time.
The game has a hefty price tag in comparison to other games on Windows 8. If you like roleplaying games or turn-based strategy games, then you may want to try this one out.  
The game is best played with touch or a joypad. While you can play it with mouse and keyboard, it is not as comfortable as the other options.
Other apps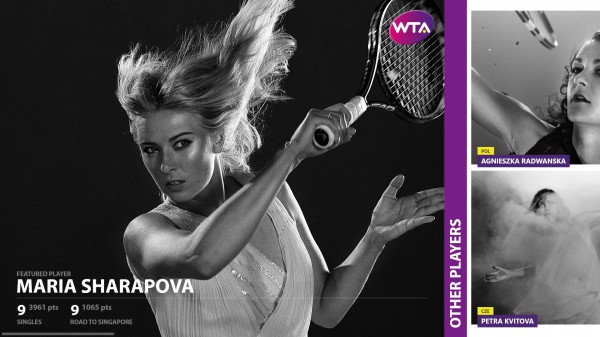 This is the official app of the Women's Tennis Association. It offers play profiles, photos, news, rankings including a ranking history, and information about upcoming tournaments.
The app is well designed and ships with many beautiful photos. One interesting feature is the versus mode which compares two players against each other in regards to prize money, country, age, height and other information.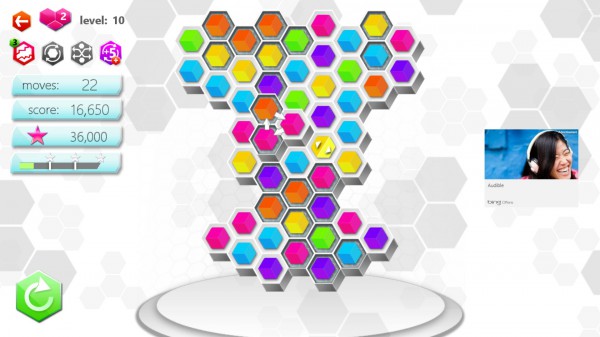 Hexic is a puzzle game that is like Candy Crush but with a twist. Instead of swapping two gems, you rotate three cells clockwise.
The first few levels introduce you to all core game concepts and explain how you can combine cells to remove them from the board and score points.
You have five lives that replenish over time or when you are viewing advertisements. Extras on the other hand can only be bought in the built-in store.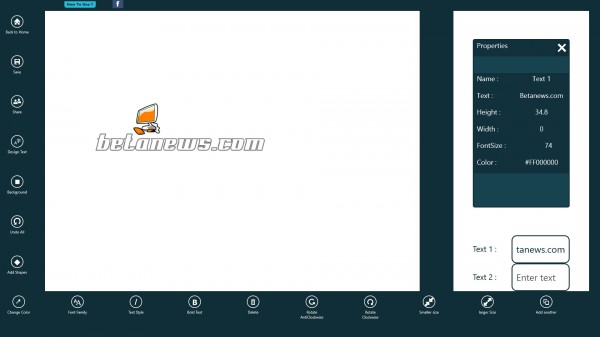 Logo Designer is a basic application that enables you to create a logo in a matter of minutes.
While you should not expect a professional grade logo, it may work in many non-business related situations.
You select art first, for instance a computer or a car, and design the text of the logo afterwards.
Here you can change font families and styles, add additional art pieces, or make other modifications to the logo before you save it to the local system.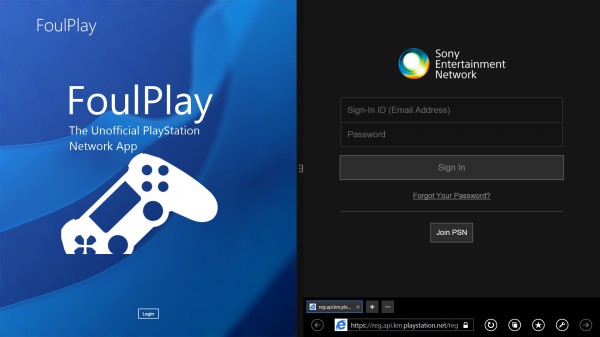 This unofficial application provides you with the means to connect to the PlayStation Network.
It allows you to send and receive messages, manage your friend lists, respond to game invites, and look at recent friend activities.
Acorn Assault ($5.99, free trial available)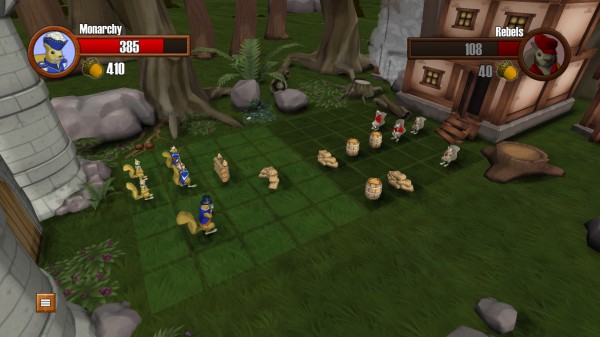 Another turn-based strategy game in which you need to conquer the enemy castle before your own castle gets conquered.
You place new soldiers or barriers on your half of the board each turn. The interesting aspect here is that soldiers and structures always start at the lowest level. You can upgrade them by placing three next to each other on the battlefield.
You can play it against the computer AI, or locally or online against other human players.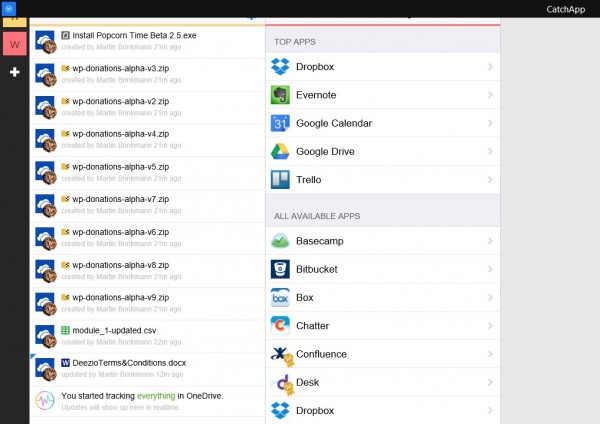 This team management application extracts team member activity information from several popular web services and applications including Google Drive and Calendar, Dropbox, Evernote, OneDrive, Basecamp or Jira.
Activity is displayed in chronological order with options to sort them into groups to improve manageability.
The app is free for 100 updates per month with options to earn more by referring colleagues. The premium version is available for $4.99 per month which does away with the update limit and offers additional features on top of that.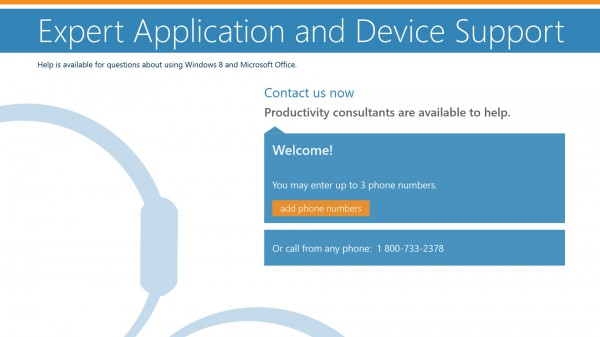 Vitalyst is a company that offers support and training for applications and devices such as Microsoft Office or Windows 8.
You need an activation code or a credit card to make direct payments to the company before you can use the application.
The app itself is limited in terms of features. You can add up to three phone numbers and use a call me button to create a telephone call with a Vitalyst employee.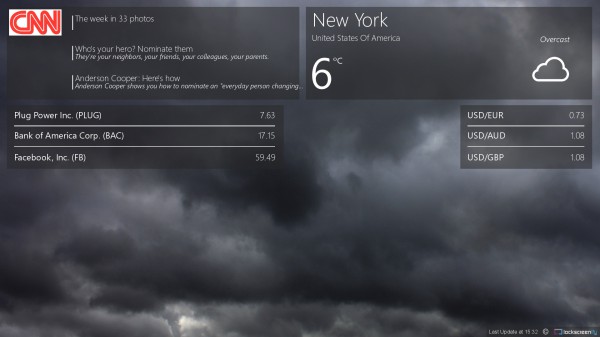 Create a custom lockscreen using various templates the app makes available. You select the modules that you want to display on the lockscreen in the first step. Here you can select a mix of news, weather, calendar, currency exchange rates or notes that you want displayed on the lockscreen.
Once done, you may select a design, preview the lockscreen, and save it in the end so that it becomes the system's default lockscreen.