Best iOS apps this week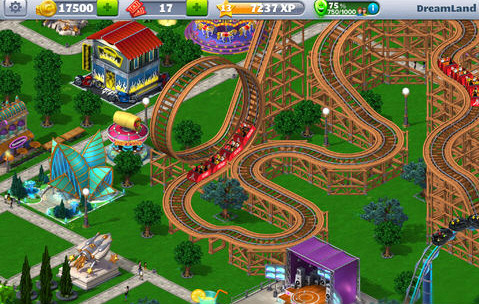 Fourteenth in a series. While catastrophic bug Heartbleed can potentially affect some versions of Android, iPhone users are safe. Apple has confirmed that "iOS and OS X never incorporated the vulnerable OpenSSL software and key web-based services were not affected". So that's some good news.
Featured apps this week include Adobe Lightroom for iPad, RollerCoaster Tycoon 4 Mobile, Carousel (a photo and video sharing app from Dropbox), Family Guy: The Quest for Stuff, Drync for iPad (a wine cataloguing and ordering app) and Warhammer Quest (a hack 'n' slash RPG).
As always, if I miss an app that you think should definitely have been included, let me know in the comments below, or drop me an email.
Here is my selection for this week.
Paid App of the Week
RollerCoaster Tycoon 4 Mobile ($2.99)
Offers in-app purchases.
Based on the popular RollerCoaster Tycoon franchise, this new app from Atari lets you create, manage and share your own amusement park and design and build different rollercoasters.
There are 20 different pre-designed coasters, and over 50 attractions including restaurants, concession stands, hotels and decorations.
The game comes pre-loaded with $5 of in-game currency, although, predictably, that won't last long.
Free App of the Week
Although this new app is free, you will need a copy of Adobe Lightroom 5 and be a subscriber to Adobe's Creative Cloud service to use it.
The app lets you organize and edit images, and sync all changes with Lightroom 5 on your desktop. You can use it to edit images from your camera roll, or RAW images from a DSLR. Photos can be shared on all the usual social media sites.
Other Apps
Offers in-app purchases.
A gallery for all your personal photos and videos, Carousel automatically organizes everything and lets you share content with friends. It backs up photos and videos to Dropbox -- in full resolution -- as you take them , so if you misplace your phone or have it stolen, at least you won't lose your memories along with the device.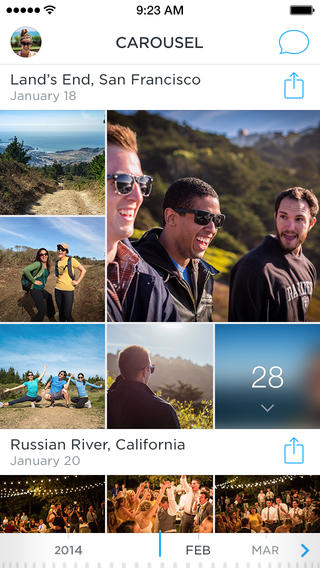 Family Guy: The Quest for Stuff
Offers in-app purchases.
Fans of the excellent Family Guy will enjoy this fun game in which you must help Peter Griffin rebuild Quahog after he accidentally destroys the city during an epic battle with the Giant Chicken.
The game features all of the main Family Guy characters and lets you send them on ridiculous quests, and dress them up in funny outfits.
Drync lets you record your favorite wines, complete with a photo of the label, rate them, add notes and then stock up on supplies by ordering as many bottles as you need and having them delivered direct to your door.
Drync has been out for a while on iPhone but is now available for iPad.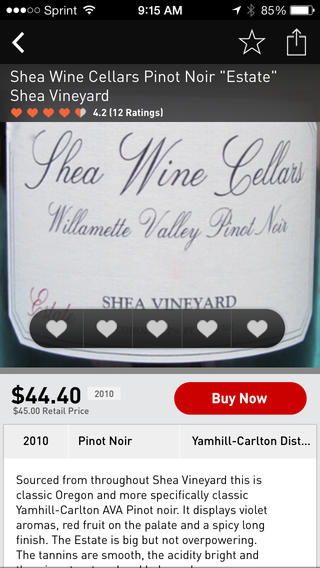 Apple's App of the Week
Offers in-app purchases.
Based on the classic tabletop game, Apple's free app of the week is a strategy RPG set in the Warhammer world.
The aim is to guide your brave adventurers through the dungeons, collecting loot and experience, and battling a range of foes including Orcs, Trolls and Goblins. In-app purchases include additional characters, such as the Warrior Priest, Archmage and Witch Hunter.