How to install Windows Phone 8.1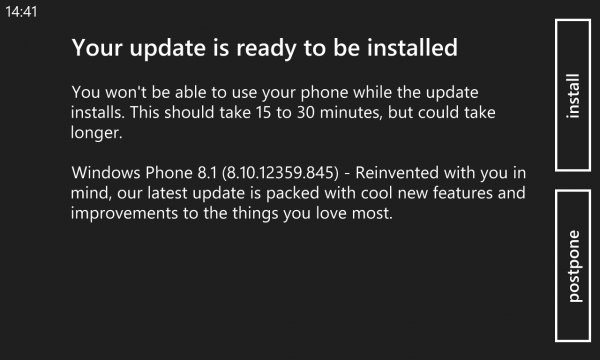 After almost a year and a half of waiting, Microsoft has unveiled a new major update for its smartphone operating system. Windows Phone 8.1 is finally here, with myriad new features in tow. Noteworthy additions include support for a wider range of hardware configurations, a much-awaited notifications center, improvements to the browser, calendar, camera and email apps, enterprise-friendly enhancements, and a new personal assistant, to name a few.
And, just like Windows Phone 8 Update 3 which came before it, Windows Phone 8.1 is available through the Preview for Developers program. It was introduced by Microsoft, last year, in order to give developers and early adopters the opportunity to experience the latest iteration of the OS ahead of the public roll-out. Here is how you can leverage it to install Windows Phone 8.1.
You should know that the release Microsoft makes available through the preview program does not contain vendor-specific updates, features and optimizations, which you will likely see once the official update is released. Based on my experience, it should be very stable, but be aware that some bugs may slip in at this stage. According to Microsoft, your smartphone's warranty may be voided and you will be unable to downgrade.
In order to take advantage of Preview for Developers you need to have an App Studio or Dev Center account. Both are targeted at developers, but there are two major differences between them.
Because it is geared towards casual developers, App Studio is free and only allows members to unlock a single Windows Phone for the preview program. Meanwhile, a Dev Center registration goes for $19 (students enrolled in DreamSpark can register for free, however), but gives folks the option to unlock more devices.
I recommend choosing App Studio, unless you need to unlock more than one Windows Phone (alternatively, you can create multiple Microsoft accounts and enroll to App Studio with each one). This is the route I took with my Nokia Lumia 920.
Here is how you can create an App Studio account (the steps are similar for Dev Center; follow this guide to unlock more Windows Phones if you need to do so):
Go to the App Studio site;
Click on Start Building;
Sign in using your Microsoft account (the one you use on Windows Phone);
Agree to the terms;
Click on Register.
After creating the account, you will then have to install the Preview for Developers app on your Windows Phone. It enables your device to receive the preview release of Windows Phone 8.1. The app does not show up in Store search results, so I recommend opening this link from a browser on your Windows Phone (you can also trigger a remote install by opening the link on another device, and using the install option).
Follow the next steps to activate the preview program on your Windows Phone:
Open the Preview for Developers app;
Press Next at the app's start screen;
Accept the terms and conditions;
Sign in using your Microsoft account;
Select Enable Preview for Developers;
Press Done and, on the following screen, press it again.
Follow the next steps to reveal the Windows Phone 8.1 install option:
Open the Settings menu;
Tap on phone update;
Press check for updates.
After a search, which can take a couple of minutes at most, your Windows Phone will show the option to install the Windows Phone 8.1 preview release. Press the Install button to kick off the process.