Looking for love online? Here are the most open-minded cities for dating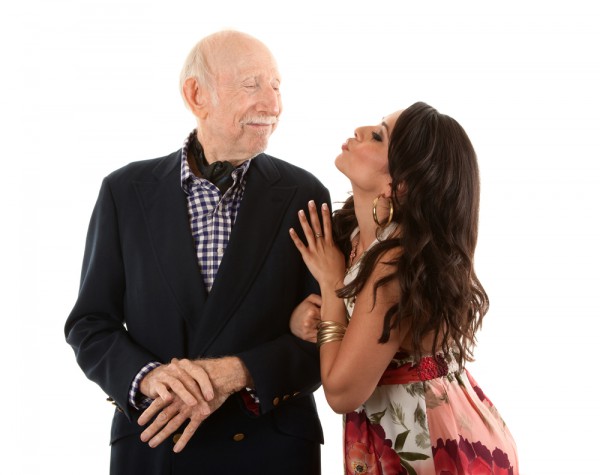 All people need love, regardless of size, shape or personality type. Unfortunately, some people are either too busy or socially awkward to meet someone in person. There is nothing wrong with that. Quite frankly, it is refreshing to see online services use science to match people rather than random meetings in a bar.
Many people come with baggage, like former spouses, children, bad habits -- typical things that happen during the course of a life. Also, some people practice unique religions, are of a certain age, or have a handicap. However, it turns out, the location of the person you are interested in may affect how they perceive your baggage or differences. In a new study by online dating site Zoosk, some cities are more open-minded than others.
Shayan Zadeh, Co-Founder and CEO of Zoosk explains, "with more than 25 million members on Zoosk, we recognize that there are millions of online daters around the world with varying viewpoints and levels of open-mindedness. Our open-mindedness study of singles across the United States uses Zoosk's wealth of data and knowledge of trends to shed light into cities' behavioral dating patterns".
The company explains the methodology of the study by saying, "Zoosk studied nearly 1 million US based actions on our site over three months. Aggregated data based on our proprietary technology was analyzed to determine where the most and least open-minded daters live. Open-mindedness was based on the willingness to date someone different from themselves based on factors provided by members such as age, height, children, religion, body time, previous marriages, smoking patterns, drinking patterns, and education".
Below are the top 10 rankings:
Top 10 Most Open-Minded Cities for Dating:
Las Vegas, Nevada
Detroit, Michigan
Columbus, Ohio
Sacramento, California
San Antonio, Texas
Oklahoma City, Oklahoma
Indianapolis, Indiana
Jacksonville, Florida
Nashville, Tennessee
Memphis, Tennessee
Top 10 Least Open-Minded Cities for Dating:
Raleigh, North Carolina
San Jose, California
Birmingham, Alabama
Richmond, Virginia
Pittsburgh, Pennsylvania
Washington DC
San Diego, California
Atlanta, Georgia
Riverside, California
Orlando, Florida
Of course, this does not mean that you cannot find love in one of the top ten least open-minded cities. In fact, I am sure there are wonderful people to be found in every city in the world. However, if you are looking for an open-minded person, it cant hurt to start your search in one of the top 10 most open-minded, right?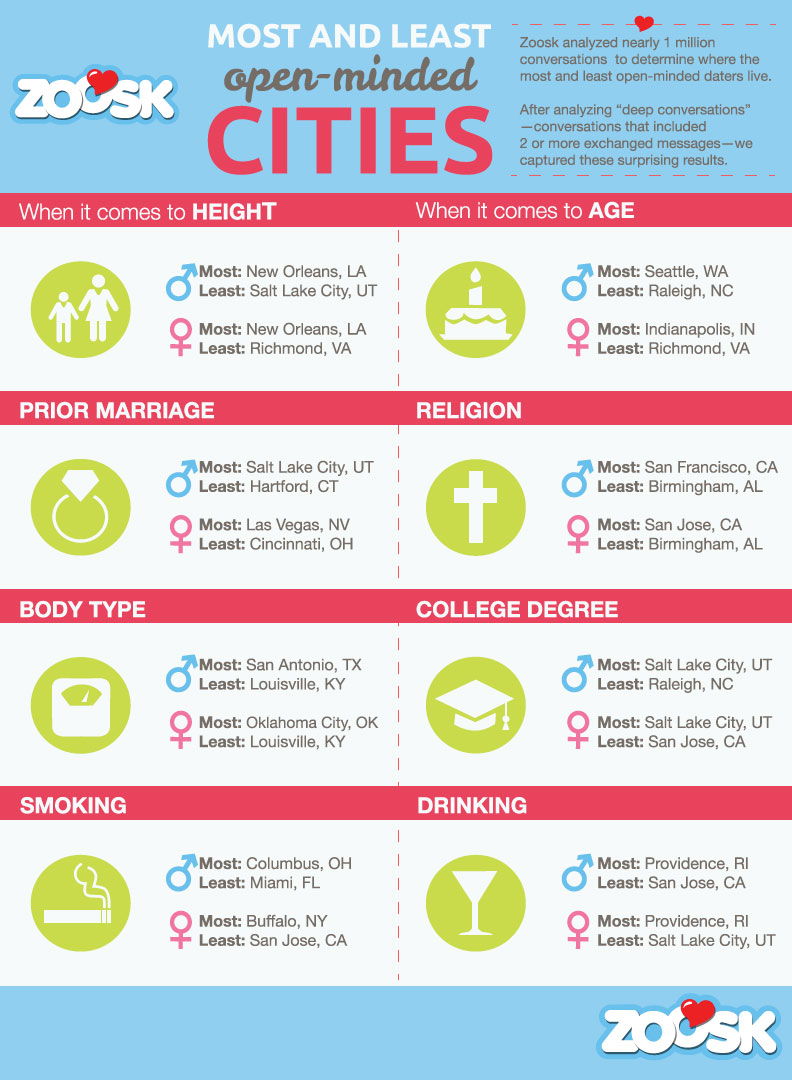 Photo Credit: CREATISTA/Shutterstock