Microsoft Office comes to Google's Chrome OS -- now who's Scroogled?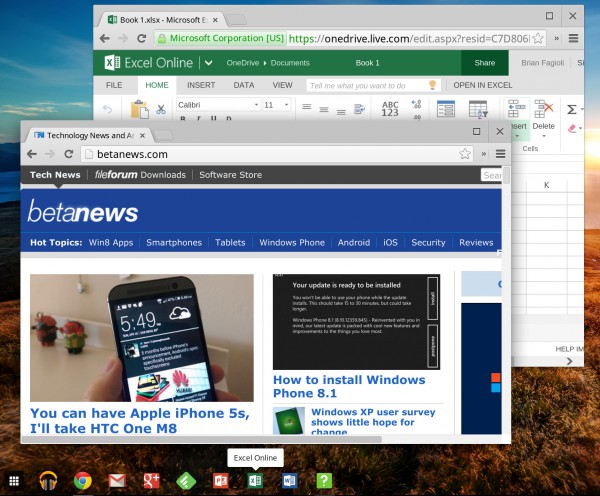 What was once the crown jewel of software, Microsoft Office, has arguably been devalued by free offerings. It used to be that when you bought a computer, you pretty much had to buy Office too. Sure, some people got by with the low-rent Works package, but that was not the same. Let's be honest though, most home users only ever used Word, so for these users, many features and programs were for naught.
Unfortunately, the gravy train of overselling home customers has dried up for Microsoft. Don't get me wrong, Microsoft Office is still the best choice for many large businesses. However, many home users can get by without it, thanks to Google Docs and the like. It is up to Microsoft to keep it relevant and desirable. The company is actually doing a good job in this regard, by releasing it for iPad and making it affordable with a 365 subscription. Today, the company does the unthinkable and publishes Office Online to the Chrome Web Store.
"Office Online works great in all browsers, but for those of you who use Chrome, you can now add Word Online, PowerPoint Online and OneNote Online to your Chrome App launcher to create new Office documents online with a single click from your desktop. As easy as that. Excel Online will be coming to the web store shortly", says Kaberi Chowdhury, technical product manager for Office Online.
In my testing, it worked well. I was able to add Word, PowerPoint and Excel (it is already in the store) to my Chromebook's app drawer and even pin them to the shelf (taskbar). While these are essentially nothing more than links to the Office Online web apps, that is how Chrome OS works. By adding these links, Microsoft has officially embraced the Chromebook craze.
This is a very surprising move, so shortly after the Scroogled campaign. If you recall, only 5 months ago, Microsoft had Rick Harrison, of the TV show Pawn Stars, declaring that Chromebooks weren't even real laptops. Fast forward to today and Microsoft Office is in the Chrome Web Store -- madness!
Chromebook users, will you embrace Office Online or stick to Google Docs? Tell me in the comments.