Linux powers CERN -- organization deploys Red Hat technologies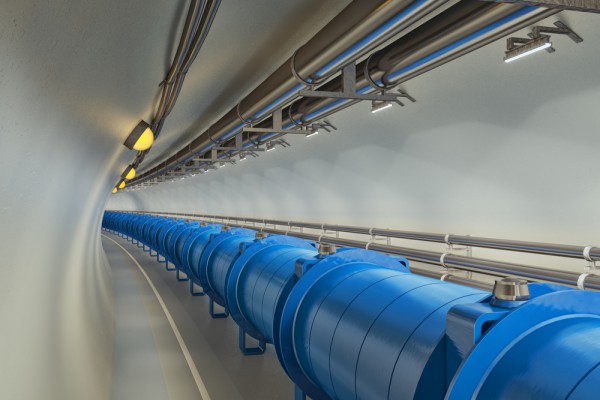 My knowledge of atomic science and particle physics could fit in a thimble. However, as a result of various news reports over the years, I am aware of the Large Hadron Collider and the work being done at CERN with it -- exciting stuff.
The experiments conducted at CERN, including the ones involving the Large Hadron Collider, are very complicated and require specific measurements and execution. And so, the software that the organization chooses for its computers must be very dependable. Which is why CERN has selected Red Hat Enterprise Linux and other Red Hat solutions for its computers. This is a huge win for Red Hat and the Linux community overall.
"CERN, the European Organization for Nuclear Research, has deployed Red Hat Enterprise Linux, Red Hat Enterprise Virtualization and Red Hat Technical Account Management services to provide a reliable and stable platform for mission-critical applications. The project includes nearly 600 servers running Red Hat Enterprise Linux operated by CERN at its Geneva datacentre, fulfilling database, application server and backup and recovery functions", says Red Hat.
The company further explains, "at CERN, Red Hat Enterprise Linux runs some of the organization's most critical applications, including the Large Hadron Collider Logging Server and the central financial and HR systems for CERN's members of personnel and 11,000 users. Given the nature of these applications, operating system stability is crucial to successful operations, a need fulfilled by the reliability and high availability offered by Red Hat Enterprise Linux. Beyond uptime, Red Hat Enterprise Linux also requires minimal administrative overhead and offers CERN high flexibility and rapid deployment times for key applications and services".
Having Red Hat Enterprise Linux and the company's other technologies used at CERN is a remarkable feat. After all, the scientific organization could have selected other operating systems such as Windows or BSD variants, but instead chose RHEL. It is exciting to think that in the future, monumental scientific discoveries may be powered by Linux.
What do you think about CERN's choice of Red Hat? Tell me in the comments.
Photo Credit: SSSCCC/Shutterstock