BitTorrent joins forces with Netgear, brings Sync to NAS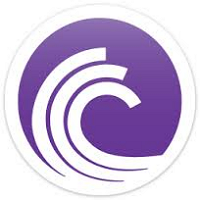 BitTorrent has been busily updating its Sync ever since the service first debuted. The organization bills this as having no cloud involved, describing it as "being more private and secure than the public cloud".
Now BitTorrent is joining forces with Netgear for the first NAS integration of its Sync program. "NetGear is our first partner to launch a native BitTorrent Sync app, which can be accessed from the ReadyNAS Add Ons page today", says Erik Pounds.
The app is coming to both home models, including ReadyNAS 102 and 104, as well as business-grade boxes such as the 312, 314, 316, 516 and 716X. Enterpise is also not left out, with availability on the 2120, 3220 and 4220.
"Now with native NAS support, BitTorrent Sync is always on, storing data so it is accessible to you whenever and wherever. This is a great solution for personal use, including smartphone to NAS backup. And it enables secure and private collaboration for remote teams, NAS to NAS (or NAS to other machine) replication and many other applications", says BitTorrent's Kevin Fu.
BitTorrent promises that integration with other hardware makers will be announced in the near future, but no hint of timeframe or manufacturers is being given.