Ubuntu 14.04 LTS is here -- Linux fans, download it now!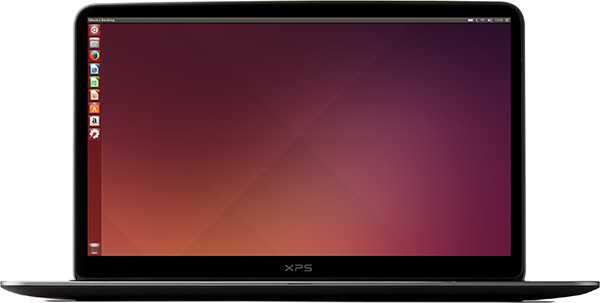 Ubuntu is arguably the best Linux-based operating system for home users. Sure, some people may prefer Fedora, Arch, or SUSE, but none of them can match the ease of use of Ubuntu. The wonderful thing is, not only is it a great OS for beginners and home users, but power users too. It can meet the needs of many, and meet those needs well.
The holy grail of Ubuntu releases is the LTS, or Long Term Support. You see, not only is it a modern release, but it will be supported for a mind-boggling 5 years. This makes it ideal for people that favor stability and dependability over bleeding-edge. Today, Canonical releases version 14.04 of Ubuntu, named Trusty Tahr and it is LTS.
"Ubuntu 14.04 LTS provides a seamless migration path for organisations upgrading from the previous 12.04 LTS. Users will notice a slicker experience, with improvements to the Unity UI. The release also includes all the tools required for business use including remote delivery of applications, compatibility with Windows file formats, browser-based cloud solutions and the Microsoft Office-compatible LibreOffice suite", says Canonical.
Jane Silber, CEO at Canonical explains "the 14.04 LTS release offers a solid, intuitive experience which is easy to manage. It is a viable and affordable alternative for those organisations considering a switch from Microsoft, and specifically those replacing XP or Windows 7 as they come to the end of life".
While there are many new features, some of the notable improvements in this release are:
Linux Kernel 3.13
Support for High-DPI screens and desktop scaling in Unity
LibreOffice 4.2.3
Upstart has been upgraded to version 1.12.1
New Ubuntu-specific settings application, derived from GNOME's control center
If you are are on an older version of Ubuntu, there is really no reason not to upgrade as long as your computer meets the minimum requirements. Windows XP users should take notice too. If you are worried about being on a unsupported operating system, Ubuntu 14.04 LTS may just be what your computer needs. With the performance and stability of Linux coupled with five years of support, this may breathe some life into your aging PC.
The download links are live and you can grab the appropriate ISO here. If you do install it, tell me how you like it in the comments.
Photo Credit: Jeanette Dietl/Shutterstock