Apple refreshes MacBook Air lineup with new processors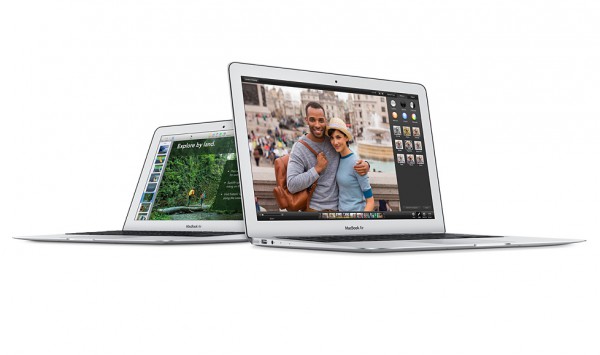 Today, Apple launched a refreshed MacBook Air lineup featuring a higher-clocked Intel Core i5 processor. The minor update comes nearly one year after the company unveiled the previous generation, which toted impressive battery life.
The small bump in speed is a welcome improvement that will make Apple's ultrabooks perform slightly better in resource-intensive scenarios, while delivering comparable battery life to the 2013 lineup. It is, however, not enough to justify an upgrade from the 2013 MacBook Air, in case you are thinking about it, as this is virtually the only difference between the two generations.
The base processor is now a dual-core Intel Core i5 running at 1.4 GHz, 100 MHz faster than before. The only upgrade option remains the Intel Core i7, still dual-core, running at 1.7 GHz.
In the process, Apple has also slashed $100 off the price of the 2014 MacBook Air lineup, which now starts at $899 (the 2013 generation kicked off at $999). The lower barrier of entry may mean lower margins, but might make the ultrabooks more attractive to a larger pool of consumers.
Considering past rumors, the refresh is underwhelming as Apple was expected to offer Retina displays. The resolution of the 2014 MacBook Airs is the same 1366 by 768 in the 11.6-inch models and 1440 by 900 in the 13.3-inch models.