Exclusive -- Hands on with the new Core i3 Acer C720 Chromebook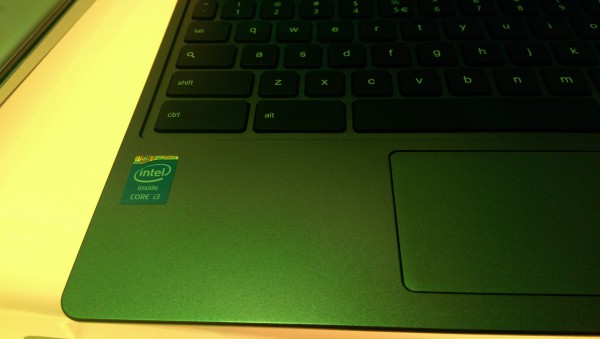 As you may be aware, I am currently at the Acer event in New York City. As a Chromebook fan, I was most excited by the new model that features an Intel Core i3 processor. After all, this should be a very powerful Chrome OS machine.
However, I was not satisfied with seeing it from afar. So, I did what any tech journalist would do, went hands on and snapped some exclusive pictures.
As you can see, the new Chromebook has an Intel Core i3-4005U processor. This is a 64-bit, dual-core processor that runs at 1.7 GHz. It offers HD 4400 graphics, which is very capable. Unfortunately, I was not able to determine the amount of RAM. However, the 4005U supports up to 16GB. 
The bottom of the computer does say C720, so it is not an entirely new model, but a variant of the current series. The screen looked similar to the existing C720 and the keyboard felt the same too.
Are you excited about this new Chromebook? Tell me in the comments.