Logitech announces revolutionary case+ for iPhone, but it costs $200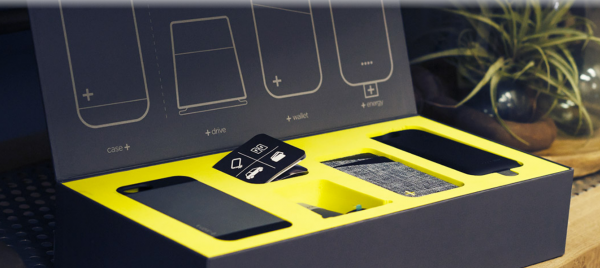 Lessons can be learned anywhere at anytime. As a child, a visit to the playground can teach you about balance when using the seesaw. You see, if one kid is fat and heavy and the other is light and svelte, the experience will not be ideal. Proper balance is the key.
The same can be said of consumer products. For example, a gold-plated phone would be wonderful, but too expensive. Like the seesaw, a manufacturer must balance price with quality. Today, Logitech announces a revolutionary, modular, iPhone 5/5s case, but sadly it costs a staggering $200. Is it too expensive?
Arguably, it isn't. You see, it is not only a case -- it is also a wallet, kickstand, car mount, and battery pack. Sure, you could buy all of these things separately, maybe for less, but not in such a well-designed package.
"The magnetically mounted additions to the case+ include the Logitech +tilt, a kickstand and cord keeper, the Logitech +energy, which is designed to double your phone's battery life, the Logitech +drive, which is a mount for a car window or dashboard, and the Logitech +wallet, which lets you bring your cards and cash along when you're on the go. Collectively, the new solutions give you sleek protection and a host of new features", says Logitech.
Ariel Fischer, director of product marketing at Logitech says, "when it comes to smartphone use today, market trends show people value both style and function. Until the availability of the Logitech case+ system, there hasn't been a solution that marries both. Our new collection helps people customize their smartphone to make the most of it in any situation, whether at home, in the car or on the go. And, each solution is designed to fit seamlessly into your mobile lifestyle and look good".
Basically, Logitech is acknowledging that all the components included are not unique on their own, so you are paying for the combination of function and style. The concept of style and design is lost on some geeks, but for many, form can be just as important as function. Luckily, the case+ offers both.
Will you buy the case+? Is it worth the cost? Tell me in the comments.