Security at risk as organizations struggle to monitor complex networks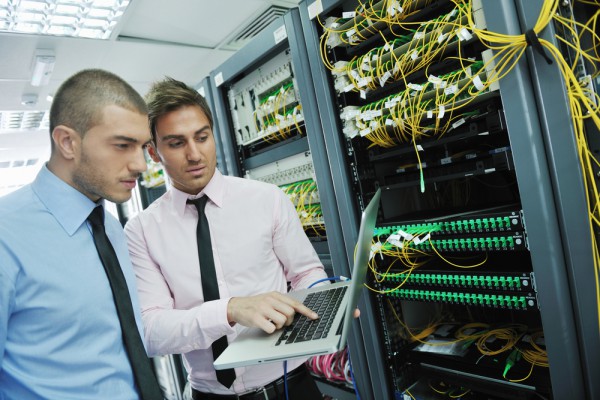 As networks become larger, faster and more complex, they become harder to monitor. This presents a security risk as it's more difficult to capture behavior for incident analysis and to spot suspicious behavior.
Network specialist Emulex has released the results of a survey which looks at the impact of growing networks on visibility and monitoring, network and application performance, security, and compliance.
The number one network performance challenge, cited by 43 percent of respondents, is monitoring/managing network performance between groups of web, application, and database servers in the data center. The second largest is maintaining performance to endpoint devices connected via public networks or WANs.
These concerns reflect a changing environment with increasingly mobile workforces that require wider boundaries for endpoint device management.
Security issues include struggling to capture network behavior for incident detection, mentioned by 38 percent, monitoring network flows for anomalous behavior (35 percent), the ability to capture and analyze logs from network and security devices (29 percent), and being able to to establish a baseline of normal network behavior (27 percent).
More than two-thirds of respondents state that they expect the number of requests to capture network data (including metadata and packet-level data) to increase dramatically. These requests are also coming from more places including network, security, compliance, audit and application teams.
Faster networks are a problem too as 54 percent of respondents say that their existing monitoring tools can't cope with the increased throughput of 10GbE networks.
"The results of this survey point to exactly why enterprises need the ability to collect and monitor all network traffic -- to improve network performance, security, and availability and to maintain regulatory compliance," says Mike Riley, senior vice president and general manager of the Endace division of Emulex. "The impact on the enterprise bottom line of network outages and security events is very large, and will only continue to grow. By implementing comprehensive network visibility architectures, organizations will be better prepared to ensure network performance, security, and compliance, and to dramatically reduce the time to find and fix critical problems".
The full study is available as a PDF from the Emulex website and you can see a summary of the findings in the infographic below.
Photo Credit: dotshock/Shutterstock