Shocker! Windows 8.1 actually shows strong growth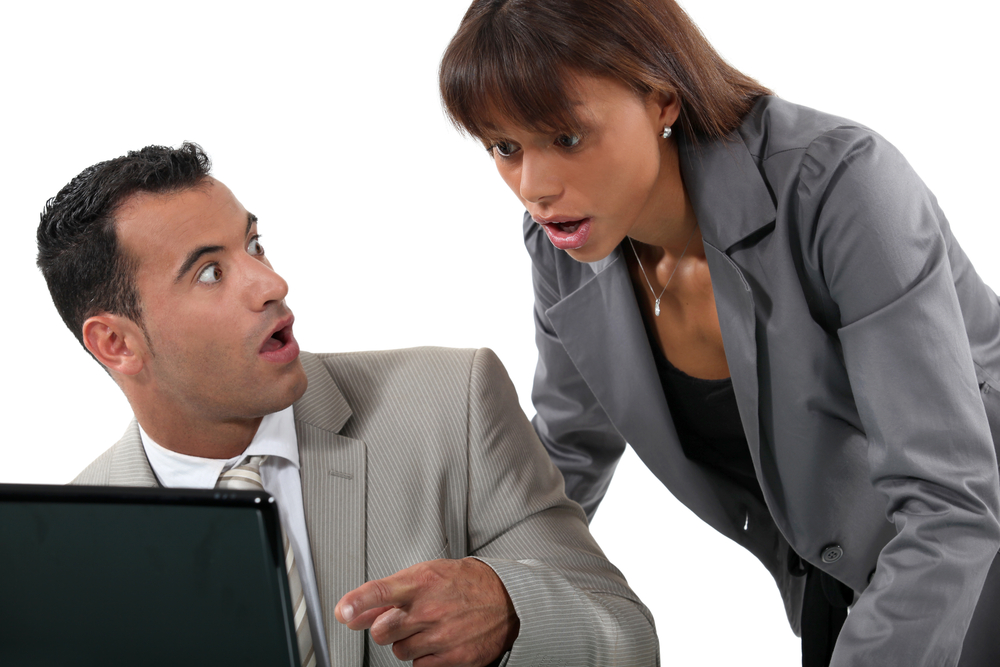 I say "shocker", but with all the cards stacked in its favor -- XP users forced to look for a new OS, Windows 7 being pretty hard to get hold of, and an update designed to make Windows 8.1 more appealing to keyboard and mouse users -- if Windows 8.1 hadn't grown market share in April then it would have been pretty much game over for the tiled OS.
Even with all that in its favor, according to NetMarketShare's monthly Desktop OS sampling, Windows 8.x still had some stiff competition from Windows 7 which also packed on market share, taking the shine off the new OS's achievements.
As was to be expected Windows XP lost a chunk of users, with its share falling 1.43 percent -- from 27.69 percent in March to 26.26 percent in April. The downwards trend is set to continue, and possibly accelerate, now that Microsoft is no longer providing security updates for the aging OS and flaws like the recent one affecting Internet Explorer make sticking with XP an increasingly risky business.
In the same time period, Windows 8 lost 0.07 percent market share (the first iteration has been steadily declining since the arrival of Windows 8.1), and its replacement gained nearly a whole percentage point (0.97 percent) going from 4.89 percent to 5.86 percent. Combined, Windows 8.x grew by 0.9 percent, its biggest market share gain since December 2013 when, buoyed by holiday shopping, the OS leapt up 1.19 percent.
I expected Windows 7 to do reasonably well and it did, going from 48.77 percent to 49.42 percent, for a gain of 0.65 percent -- roughly two thirds of what Windows 8.x managed.
The tiled OS is now to be found on 12.2 percent of systems. If it keeps up this momentum, in three and a half years it might reach the same market share Windows 7 currently enjoys (although of course in that time span things will have changed massively and who knows what OS we'll be using then).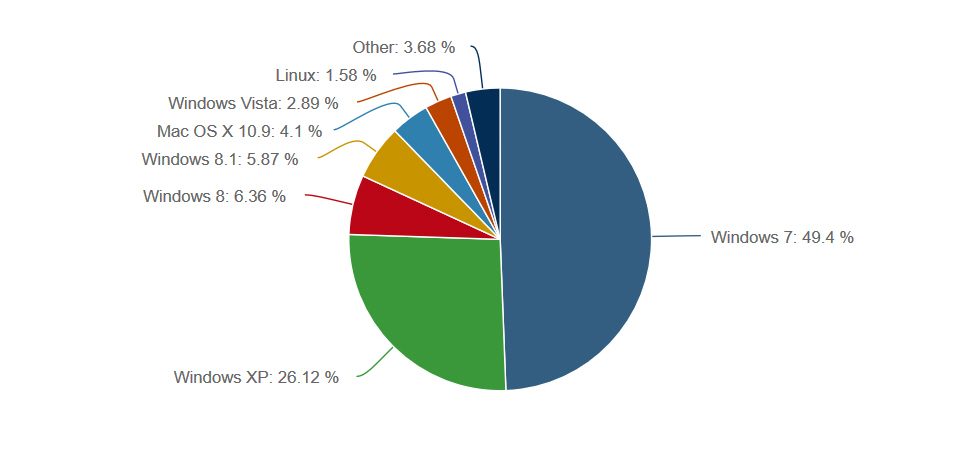 Image Credit: auremar/Shutterstock