Best iOS apps this week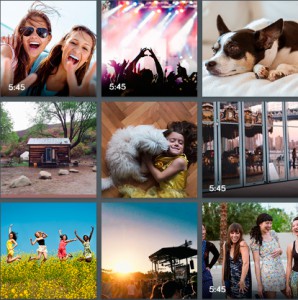 Seventeenth in a series. Microsoft updated its Office for iPad apps this week, adding some welcome new features, including the most requested of them all -- the ability to print documents. This is a feature that should really have been included from the start, but at least it's in there now.
New releases this week include standalone apps for Google Docs and Sheets, the first in a series of new Star Wars themed story apps from Disney, a clever app that pulls high quality photos straight from your videos, a SpongeBob SquarePants version of Doodle Jump, and one of the best note taking apps I've ever used (and no, it's not Microsoft OneNote -- although the iPhone version of that was also updated this week).
As always, if I miss an app that you think should definitely have been included, let me know in the comments below, or drop me an email.
Here is my selection for this week.
Paid App of the Week
Star Wars Journeys: The Phantom Menace ($6.99)
The last three Star Wars movies were all pretty atrocious, but if you have children who enjoyed them, then this Disney app -- the first in a series covering all of the movies (including the good ones) -- is worth a look.
The app lets you take part in fun pod races across Tatooine, customizing your racer with visual and performance enhancements. It also lets explore the story in 180 degree parallax, and unlock hidden content.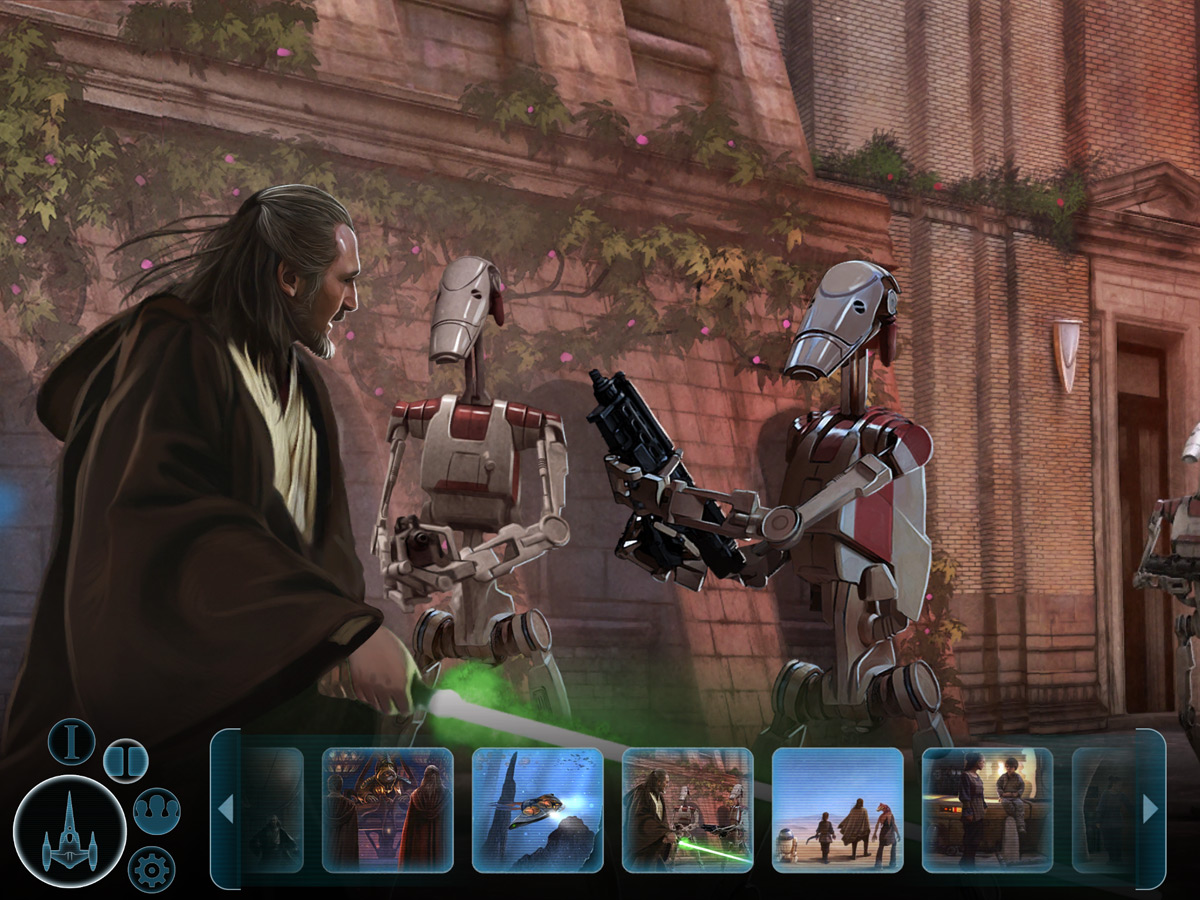 Free App of the Week
Inspired, no doubt, by the success of Microsoft's Office for iPad apps, Google has released standalone apps for Google Docs and Google Sheets.
The apps provide a front end for Google's excellent productivity tools and let you create, open and edit documents and spreadsheets. You can use them without an internet connection, and share and collaborate on documents.
If you are online, you don't have to worry about saving files as everything is saved automatically for you as you type.
There's no Google Slides app yet, but it's coming soon.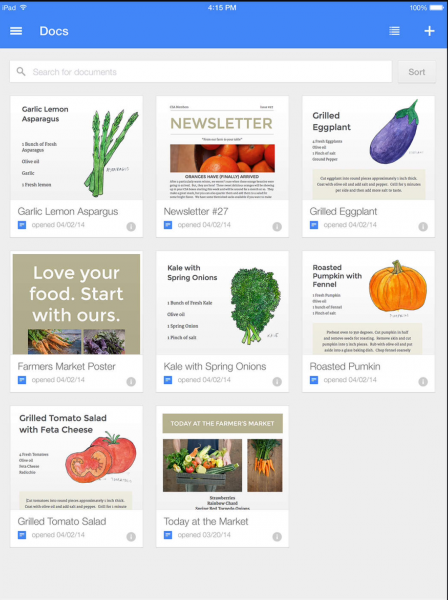 Other Apps
This app pulls great photos straight from your video clips. You can shoot a video using the built-in camera or choose a clip from your device, and Vhoto will automatically extract impressive photos from it. You can save or share the results on social networks like Facebook, Twitter and Instagram, or with the Vhoto community.
It's a great idea that works really well -- the app only chooses shots that are in focus and well framed, and takes over 20 factors into account including faces, smiles and "user intent" -- and saves you have to choose between shooting a video and taking a photo.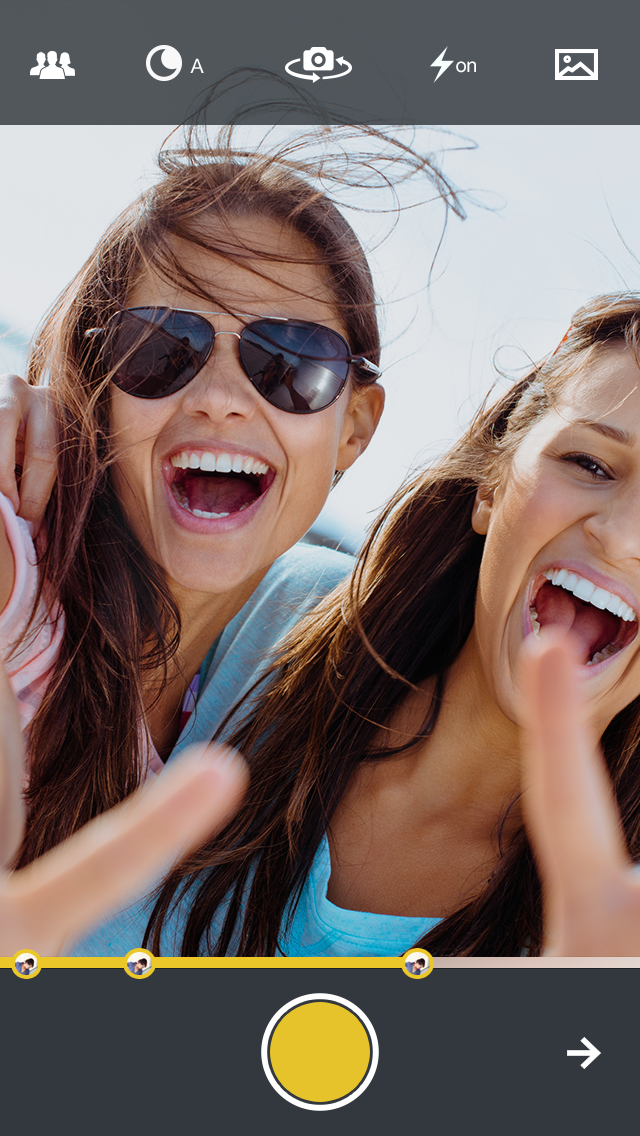 As well as updating its Office for iPad apps, Microsoft also pushed out a new version of OneNote for iPhone. This note taking tool has been given an iOS 7 friendly look, and also gains new features. You can now create new notebooks and sections, and there's a handy OCR feature called Office Lens that "turns OneNote into a scanner in your pocket".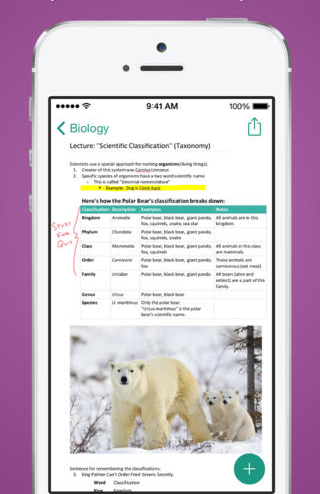 Doodle Jump SpongeBob SquarePants ($3.99)
Offers in-app purchases.
Classic iOS game Doodle Jump has been given a SpongeBob SquarePants themed makeover. In this game you guide Doodle Jump SpongeBob through four undersea worlds featuring characters from the popular Nickelodeon show. There's also the usual endless mode where the challenge is to see how high you can go.
Fun for fans of Doodle Jump and/or SpongeBob SquarePants.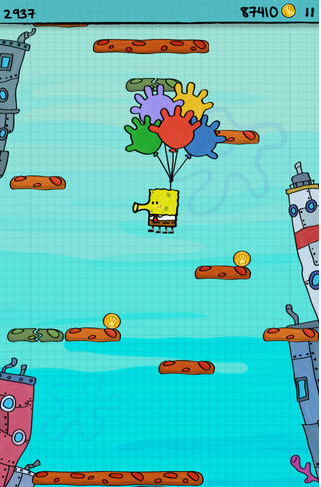 Offers in-app purchases.
Your fellow dwarves are trapped in ancient underground ruins and it's up to you to rescue them by solving tricky puzzles. You can mine for loot, forge better tools and gear, and blow stuff up with bombs.
It offers the usual selection of largely pointless and over-priced in-app purchases (a handful of gems, a chest of gems).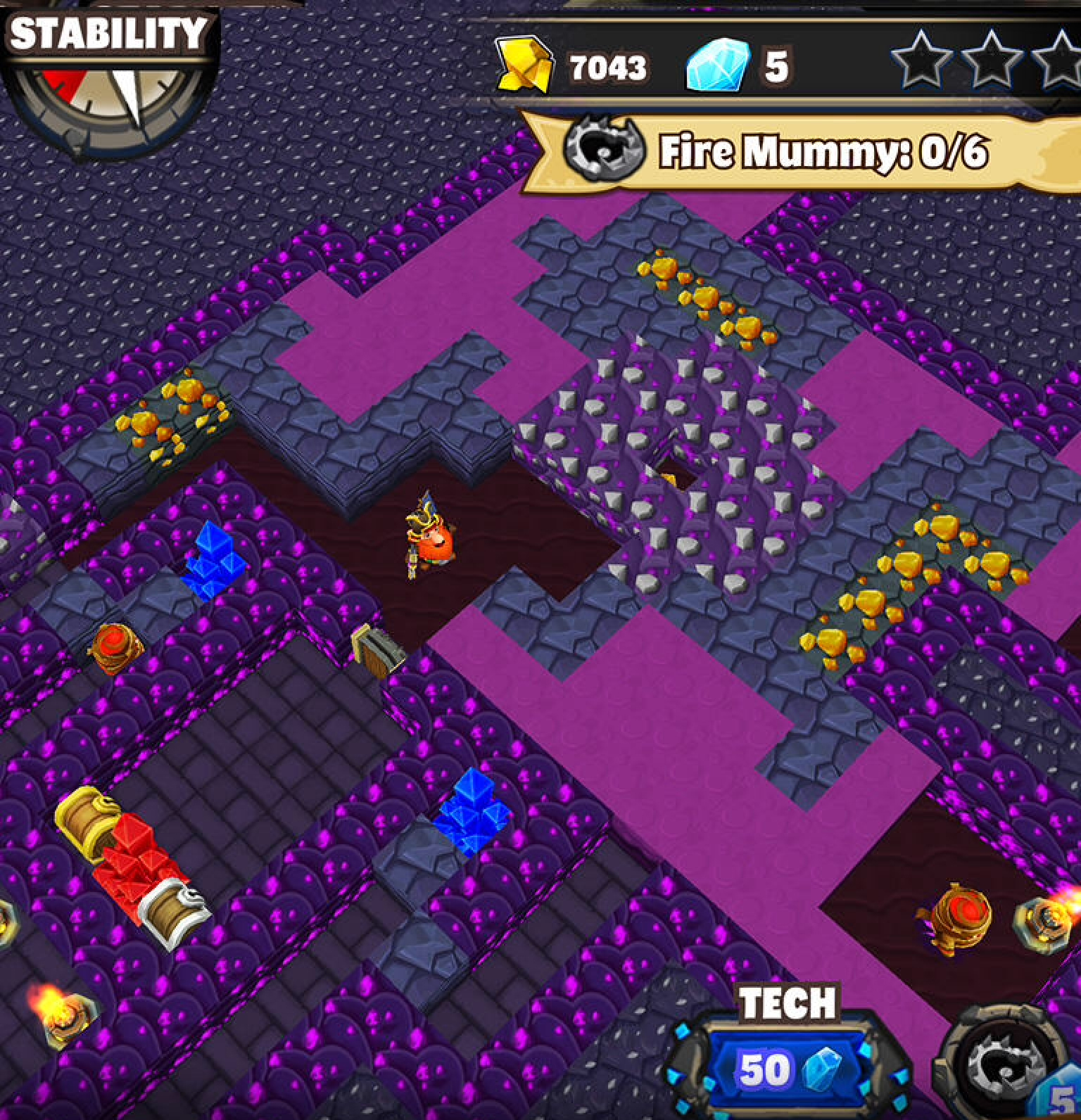 Apple's App of the Week
This week's free app from Apple isn't a game for a change, but rather a note taking tool that lets you jot down ideas, annotate documents, make sketches, keep a journal, record your spoken thoughts and so on. You can import items (including Word documents and Excel spreadsheets via Google Drive) and sort and share your notes.
iCloud support means your notes will be instantly accessible on any iOS device you own, and your work can also be backed up to Dropbox, Box, and Google Drive.
It's particularly useful for recording meetings or lectures, and writing notes at the same time.