Productivity in the workplace could get a boost from wearable technology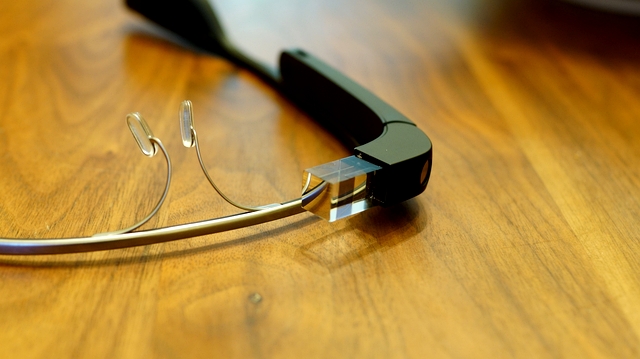 Rackspace has revealed the results of research into how wearables will fit into the workplace, and what impact these devices will have -- and the news is largely positive.
The Human Cloud at Work study, headed up by Dr Chris Brauer of the Institute of Management Studies from Goldsmiths, University of London, found that productivity was boosted by 8.5 percent through the use of wearable devices. That data was determined by evaluation over a month long period, against a control group which saw no increase in productivity levels.
It wasn't just more work that was getting done via wearable tech, either, with a rise of 3.5 percent in job satisfaction also observed.
In addition to that academic study, further conclusions were drawn from research conducted by Vanson Bourne, which encompassed 300 IT decision makers, and found that businesses had a clear willingness to push wearable tech in the workplace.
Wearables were welcomed by staff, with incidents of employee resistance only raised by 5 percent of personnel. The real concerns were, of course, the impact on security -- which 59 percent were worried about -- and also the strain placed on IT bods in terms of coping with wearables on the company network, which 52 percent were concerned over.
29 percent of UK firms, and no less than 63 percent of businesses in the States have some form of wearable tech project underway, according to the Vanson Bourne research.
Dr Brauer commented: "These results show the potential power and application of wearable devices in the workplace from employee biometric CVs to organizational real-time executive dashboards for resource allocation."
"Wearable technologies are arguably the biggest trend since tablet computing, so it's natural that employees and businesses will look to use these devices in the workplace. Using data generated from the devices, organizations can learn how human behaviors impact productivity, performance, well-being, and job satisfaction. Employees can demand work environments and hours be optimized to maximize their productivity and health and well-being".
Nigel Beighton, CTO of Rackspace in the UK, also chipped in: "Many wearable technologies are focused on improving some aspect of an individual's life -- whether it is for health and fitness, focus and concentration, productivity or job satisfaction".
"The big step change for both individuals and businesses is being able to analyze the raw data and understand the wider context surrounding the data, such as the weather, location, posture, even temperature and mood of the individual. By focusing on the data as well as the devices, wearable technologies can provide meaningful insights that can be used to improve performance and satisfaction. Essentially wearable tech and big data go hand-in-hand".
Published under license from ITProPortal.com, a Net Communities Ltd Publication. All rights reserved.