Automatically optimize an entire folder of photos with Perfectly Clear Desktop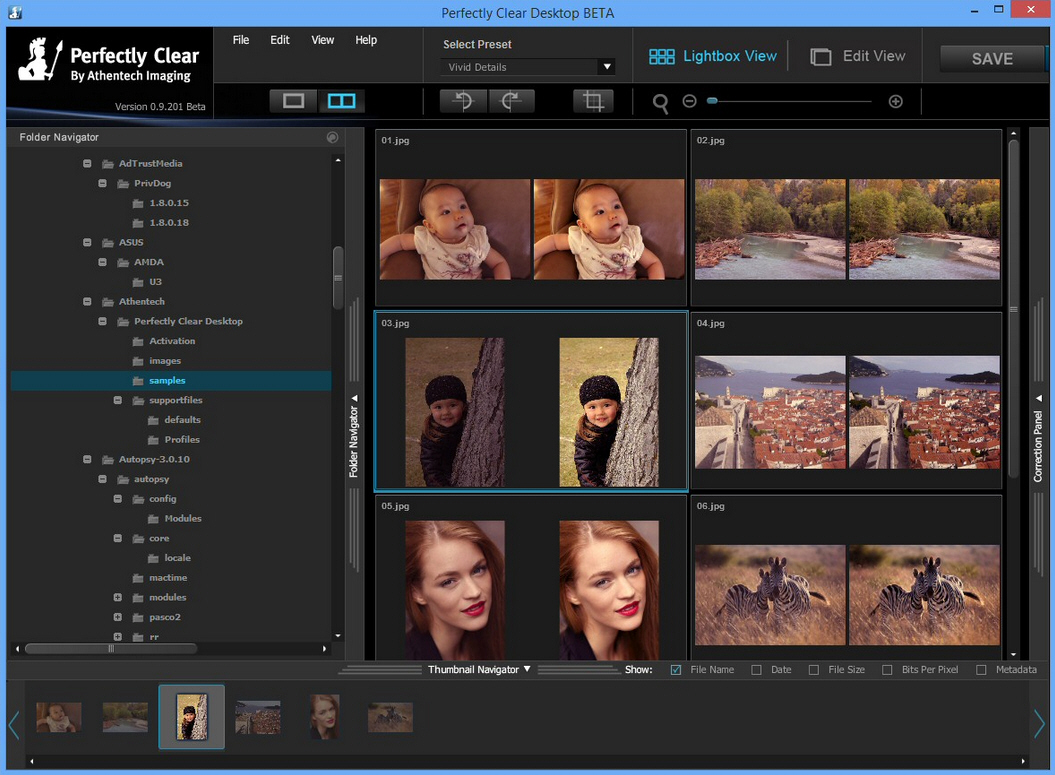 Athentech Imaging is best known for its Perfectly Clear Photoshop/ Lightroom plugins, clever tools which can optimize thousands of photos, entirely automatically.
At $199 each, this technology isn't for everyone. But if you'd like to get a feel for how it works, Athentech is currently working on a standalone equivalent, Perfectly Clear Desktop, and the beta is free to download and try.
After entering our email address, we downloaded and installed the program without issue. And on first launch, it displayed what looked like a conventional thumbnail browser -- but there was a difference.
Perfectly Clear Desktop doesn't just present you with the original image. Instead, click a folder and the program displays "Before" and enhanced "After" thumbnails for whatever pictures it contains, helping you see at a glance what it's going to do.
Image processing can be CPU-heavy, and we thought this might reduce our system to a crawl, but the reality was a surprise. Displaying these dual thumbnails takes longer than a single image, but there are no lengthy pauses. Images popped up much faster than we were expecting and the browser remained very usable.
You can't get an accurate idea of how well an image has been optimized from its thumbnail, of course, but double-click any picture and it'll open in the Edit View. Here you'll see a much larger image side-by-side with its processed version. Perfectly Clear Desktop decides what to do itself, but if you disagree then you can manually tweak your image exposure, depth, tint, vibrance, sharpening, noise removal, auto red-eye and more.
There's even a "beautify" preset to enhance skin tone, enlarge eyes, whiten teeth and otherwise make your subjects look their best.
When you're happy, clicking Save will preserve the results. Although, even here, there are plenty of well-chosen options. The program will by default save any processed images to a subfolder of their current location, but you can easily direct them elsewhere. There are various file naming schemes to choose from (Name_Perfectly Clear.jpg, Name_#Counter.jpg, and so on). You can save the images as JPEGs or TIFFs, resize them as well, and pick your preferred color space (sRGB, Adobe RGB, ProPhoto RGB).
Exactly how much improvement you'll really get from Perfectly Clear Desktop is open to question. We found its changes were often very small, and you can achieve similar results yourself in most photo editors with very little work.
The program is well-designed, though. It always improved our test images, never made them worse (good to know when you're batch processing), and corrected entire folders extremely quickly. We're not sure whether Perfectly Clear Desktop will be worth its release price, but as a free beta, it certainly deserves a closer look.