TuneIn updates platform, aims to be the Twitter of music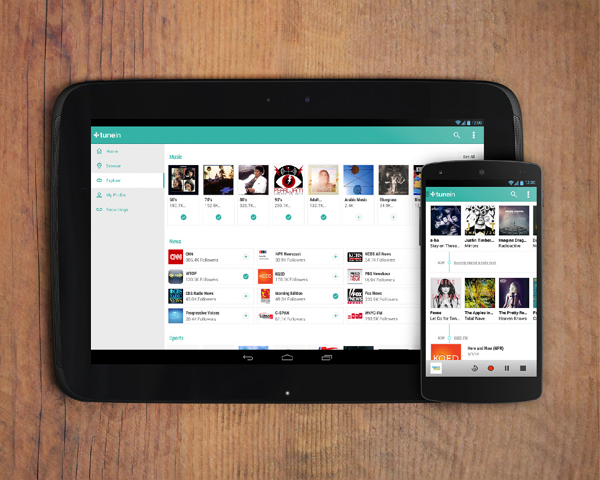 TuneIn Radio is one of the hottest music services right now, allowing customers to listen to both terrestrial and internet-based stations. Now the company is implementing a radical upgrade to the way it works.
The service is trying to become more social, a bit like a Twitter for music fans. "TuneIn will connect millions of listeners and broadcasters from all over the globe with new features including a personalized live feed, profile pages, and the ability to share content with the Echo feature", states the company.
There is also a long list of new content partners, including CNN, NPR, ESPN Radio, The Economist, CBS Radio, The Weather Channel and more.
The update is available for both Android and iOS devices and should install on its own, though you can always head over to the Google Play store to grab the app. The latest version requires Android 4.0 or newer, and a list of the enhancements is on the page.