Google Nest -- not real, but it could be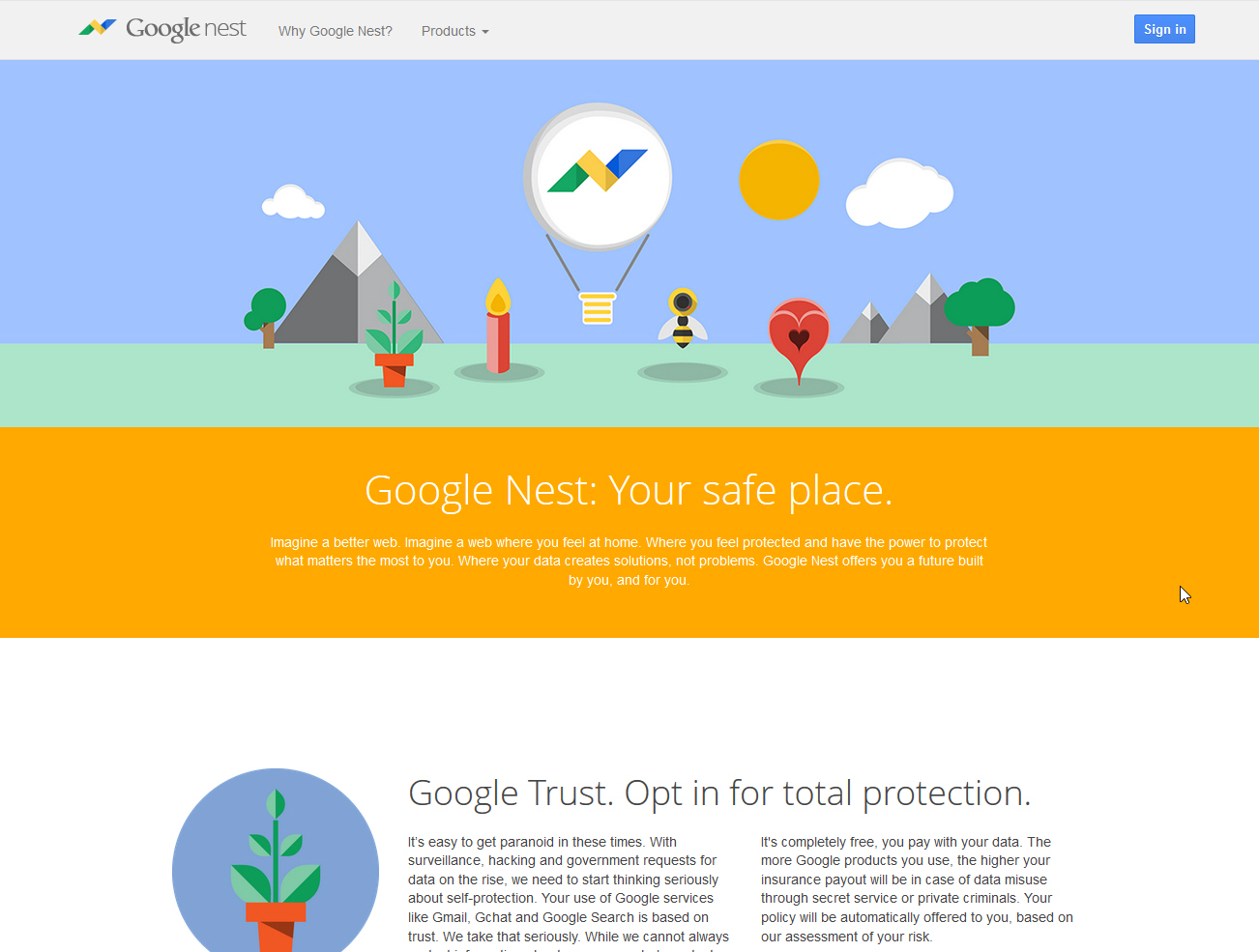 Google acquired smart hardware company Nest Labs at the beginning of the year as part of its move into the home. The Internet of Things is set to be big in the coming years, and Google inevitably wants a slice of that pie.
A new site, Google Nest, has been launched that showcases a number of new Google products created off the back of that purchase, and which are "for living life on the web with ease and comfort" while at the same time restoring "confidence in the opportunities the internet offers". The new products are Google Trust, Google Hug, Google Bee and Google Bye. It all looks very convincing, but it's actually a parody site set up to take a well-aimed shot at Google's sometimes questionable policies and practices.
The Google Nest introduction asks you to "Imagine a better web. Imagine a web where you feel at home. Where you feel protected and have the power to protect what matters the most to you. Where your data creates solutions, not problems. Google Nest offers you a future built by you, and for you". It is, in short, "your safe place".
The products featured on the site are: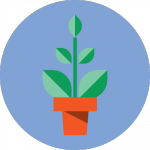 Google Trust -- The world's first model for data insurance. It's free -- you pay with your data and the more Google services you use, the higher your insurance pay-out will be should your data be misused by criminals or government agencies.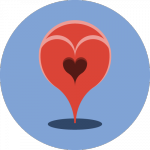 Google Hug -- Google knows when you're not feeling at your best and helps you find others nearby who have the same needs as you so you can reach out to them for a little human interaction.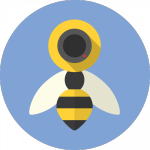 Google Bee -- The first personal drone that watches over your house and family while you are away, following everyone's every move and recording and collecting personal data.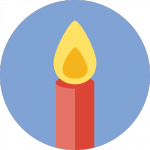 Google Bye -- Acts as a memorial to you after you die, "highlighting (in images, video, audio and text) your unique character, achievements and special moments from your life". This will be automatically shared with all your contacts and live on in Google Search.
Despite looking like a real Google site, with a convincing(ish) URL -- http://google-nest.org -- Google Nest is actually the work of German activist organization Peng Collective.
It will be interesting to see how long the site stays around for.