Best iOS apps this week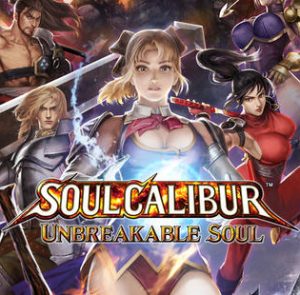 Eighteenth in a series. New and updated releases this week include a Vine-style video sharing app with filters, an animated story creator from Adobe, new games set in the Warhammer 40k and Soulcalibur worlds, a social network for dog owners, a fitness app that promises to "lift your butt" and an endless runner that gives you the chance to watch your friends being trampled by bulls.
As always, if I miss an app that you think should definitely have been included, let me know in the comments below, or drop me an email.
Here is my selection for this week.
Paid App of the Week
Cinamatic ($1.99)
Offers in-app purchases.
Hipstamatic's new video sharing app lets you record short clips and share them with friends on Facebook, Instagram or Vine. Recordings are limited to 15 seconds and you can apply live filters to make the results look stylish/awful. You get five filters included, and can purchase additional ones in-app. The prices of the filters/filter packs vary from $0.99 up to $3.99.
It requires iOS 7+ and has been optimized for the iPhone 5.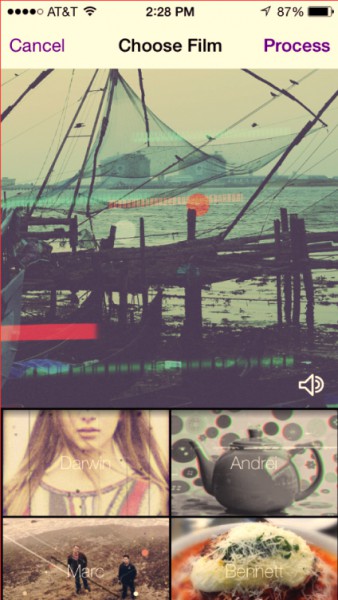 Free App of the Week
Adobe Voice allows users to create animated slideshow-based video stories based on their own narrated scripts. Each slide (or "page") consists of a recorded sentence or two, a choice of layouts and then a selection of text, icons or photos that are automatically animated and edited together into a single movie that can be played back or shared online.
You can read more about what the app offers and how it works here.
Other Apps
Warhammer 40,000: Carnage ($6.99)
Offers in-app purchases.
Set in the Warhammer 40,000 universe, Carnage is a brutal side-scrolling arcade shooter. You can play as either a legendary Ultramarine or Blood Angel, and fight your way through hordes of Orks and occasional bosses.
Each mission has three different challenges that completely change the game experience and there are over 500 items of wargear to acquire or upgrade to.
The developer, Roadhouse Games, says the Carnage looks best on iPhone 5S, iPad Mini Retina and iPad Air.
Offers in-app purchases.
Free to play, the classic weapon-based fighting game features an all new story in which Cassandra and the Edge Master must seek out fragments of the dreaded blade, Soul Edge.
There are 150 avatars, 200+ weapons, and a revamped battle system that makes it easier to play on a touch screen. A player vs. player mode is coming soon.
If you have a talent -- be it singing, computer programming, or crafting -- you can make a little extra cash from it by advertising your service on Fiverr. As the name of the site suggests, most offers are priced at $5.
The iOS app has been around for a while, but has been updated to offer a handy new "Who's Online" function that shows buyers which sellers are available to communicate with while transacting.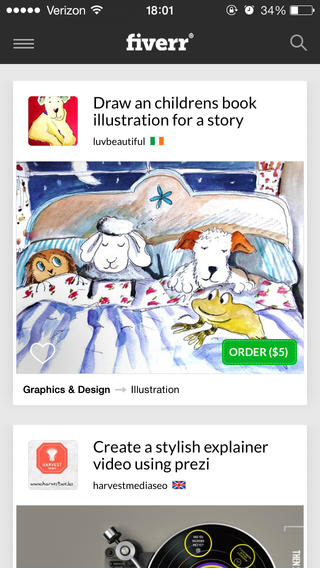 Booty Slide Fitness App ($1.99)
Celebrity trainer Rebecca Kordecki has (apparently) been the go-to trainer for Los Angeles and New York celebrities, athletes and others for over 18 years. Her Booty Slide Fitness app is designed to help strengthen your core or reshape and lift your butt in a low impact way (and who doesn't want a lifted butt, right?). The app features 21 Booty Slide exercises that can be mixed and matched to create 20, 40, or 60-minute workouts.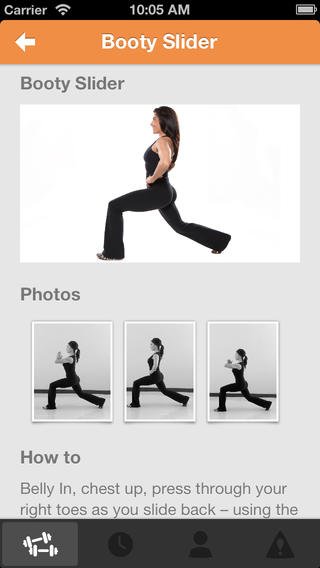 The purpose of this app is to help dog owners connect and socialize -- share photos of their beloved pooches and find convenient pet services nearby -- and it has just gained a new messaging feature which allows for one-to-one communication between dog lovers. They aren't just limited to their local network either; they can also connect and message other dog owners from around the world.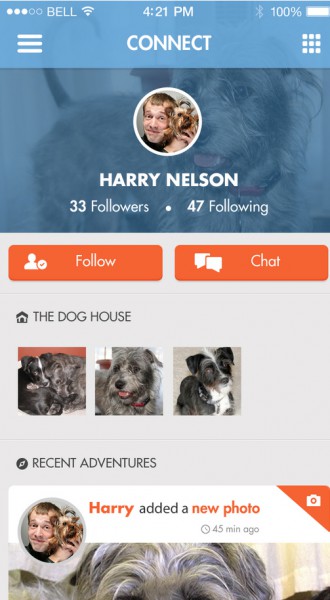 Apple's App of the Week
Offers in-app purchases.
After last week's excellent note taking tool, we're back to Apple offering a game as this week's free app. As you can probably guess from the name, this is an endless runner, with the aim being to try and out pace the pursuing bulls for as long as possible.
There are the usual fun locations to run through, stars to collect, and bonuses to be had.
What makes StampedeRun more fun than other similar apps is you can invite your friends to join you in the races.