Dropbox Release Candidate offers auto sign-in installer, better handling of low-space installs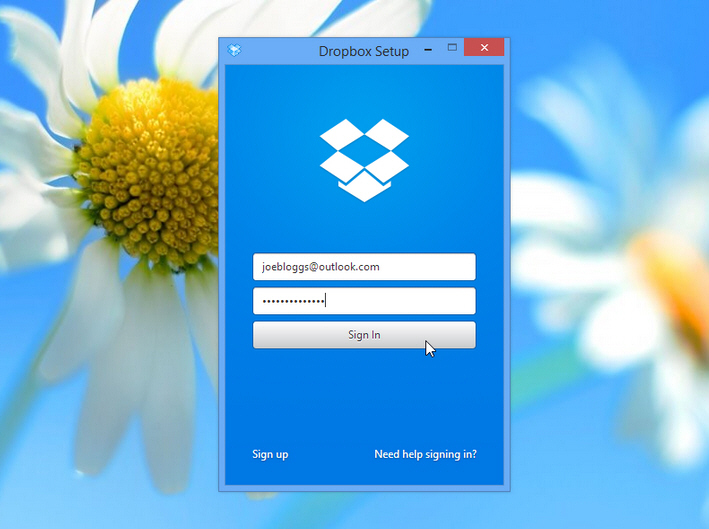 Cloud backup and sync provider Dropbox is almost ready to unleash its next major update on Windows, Mac and Linux users. Dropbox Experimental Build 2.8.0 is now at the Release Candidate stage, and may even ship in its current state if no issues show up between now and its planned release date.
Version 2.8.0 debuts a number of improvements to the program installer, informs the user when the hard drive is full and offers new icons in the pop-up menu that sits in the user's Notification area or menubar.
Users are already able to selectively sync a subset of their Dropbox storage to their computer via the client's Advanced tab under its Options screen, but version 2.8 adds a selective-sync option to the setup wizard for those with large Dropboxes (10GB or greater) or where syncing the Dropbox folder would fill up most of the remaining available space on the user's hard drive. The prompt is skipped for those who have already linked their account to the computer in question.
The Windows and OS X installers also gain auto sign-in support, which means that if the user has already logged into their Dropbox account via the website, the installer won't prompt them to enter their credentials for a second time. The feature is disabled for those with two-step verification or a SSO Dropbox for Business account.
In addition to these two changes, the 2.8 series also introduces a notification when the user's hard drive is full, plus new icons in the tray pop-up menu.
Now it's in Release Candidate stage, it's extremely likely that the next stable release of Dropbox will be 2.8.0 (or 2.8.1 if any minor bugs are discovered in the meantime).
Dropbox Experimental Build 2.8.0 is available now as a free download for Windows, Mac and Linux. Also available is Dropbox 2.6.33 FINAL.