IBM software defined storage reduces the cost of big data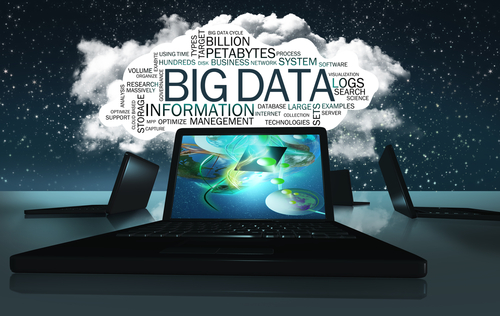 Big data places enormous demands on storage and in many cases conventional technologies are struggling to keep up.
In an effort to deliver improved economics and at the same time enable organizations to access and process any type of data, on any type of storage device, anywhere in the world, IBM has unveiled a portfolio of software defined storage products.
Codenamed "Elastic Storage" (insert your own drapery joke here) the portfolio of products offers higher performance, infinite scale, and is capable of reducing storage costs up to 90 percent by automatically moving data onto the most economical storage device.
"Digital information is growing at such a rapid rate and in such dramatic volumes that traditional storage systems used to house and manage it will eventually run out of runway" says Tom Rosamilia, Senior Vice President, IBM Systems and Technology Group. "Our technology offers the advances in speed, scalability and cost savings that clients require to operate in a world where data is the basis of competitive advantage".
Developed by IBM Research Labs the software is ideally suited for the most data-intensive applications which require high-speed access to massive volumes of information. It provides a set of capabilities to automatically manage data both locally and globally, offering faster access, easier administration and greater scalability.
IBM Research has demonstrated that Elastic Storage can successfully scan 10 billion files on a single cluster in just 43 minutes. It has its roots in the technology used for the Jeopardy! TV match with IBM's Watson supercomputer.
Among its capabilities Elastic Storage can exploit server-side flash to give up to a six times increase in performance compared to standard SAS disks. It recognizes when a server has flash storage and uses it as cache memory to boost performance. Storage is virtualized allowing multiple systems to share common pools. It's not reliant on centralized management and so can ensure continuous access, working around software and hardware failures.
It features native encryption and secure erase options as well as supporting OpenStack cloud management to allow customers to spread data across private, public and hybrid clouds.
For more information on IBM's software defined storage visit the company's website. There's an overview in infographic form below.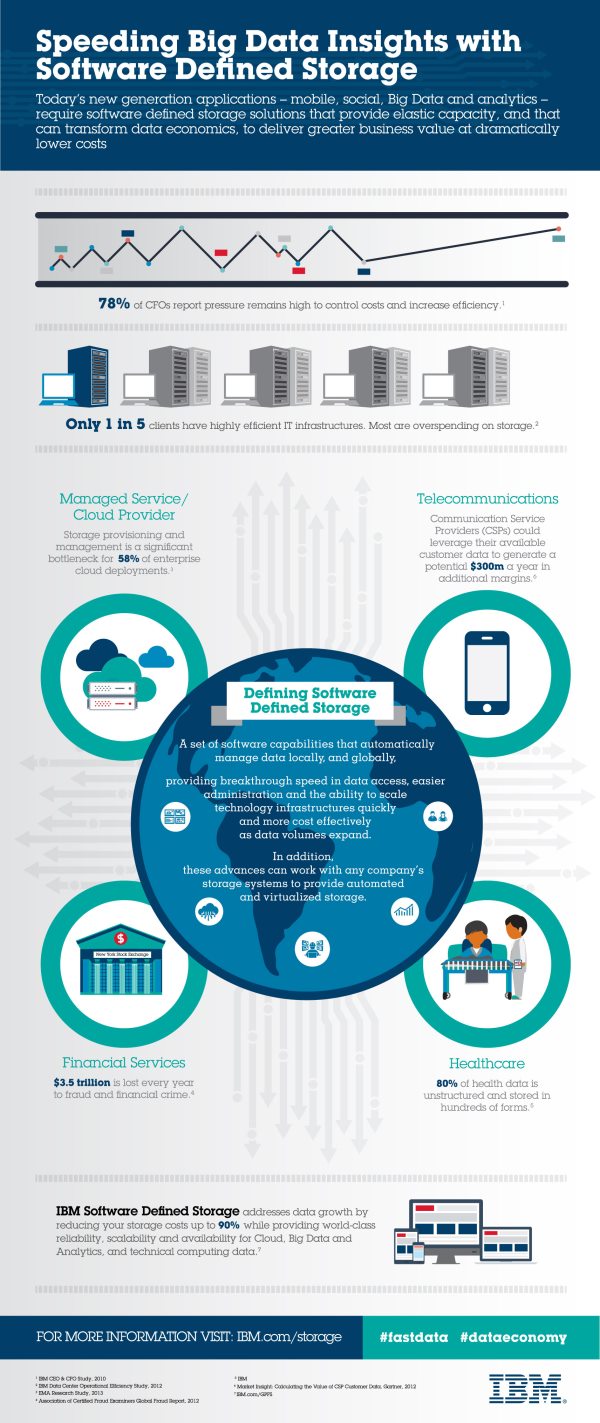 Photo Credit: T.L. Furrer / Shutterstock