Netflix releases ISP rankings for April. Comcast continues steady rise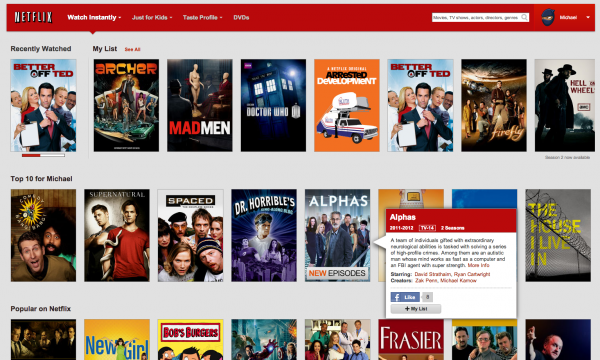 Each and every month Netflix ranks ISPs by the level of service it observes, based on streaming speed. In the past we've seen Comcast drop significantly in these rankings, though once Netflix agreed to pay the cable company, things suddenly changed.
With latest rankings, the service added Canada to it's list, and there, Bell Aliant and Bell Canada were tops in speed. In fact, average speeds in the nation topped those provided by US carriers, though ranked behind most European nations.
"In the US, the average speed on the Comcast network for Netflix streams continues to increase, averaging 2.77Mbps in April. Comcast now has the third slot in our major ISP ranking, behind Cablevision - Optimum and COX", states Joris Evers of Netflix.
As for Verizon Fios, which Netflix was also forced to sign a deal with, the provider ranked a rather distant 8th on the US charts. The deal, however, is recent, and hopefully the rating will improve over time.
Not ranking at the top after taking money from Netflix seems amiss, but we'll have to stay tuned for future ratings and see what becomes of both these deals, as well as if the company is forced to sign others in an effort to provide its content.