Twitter's mute function lets you silence talkative tweeters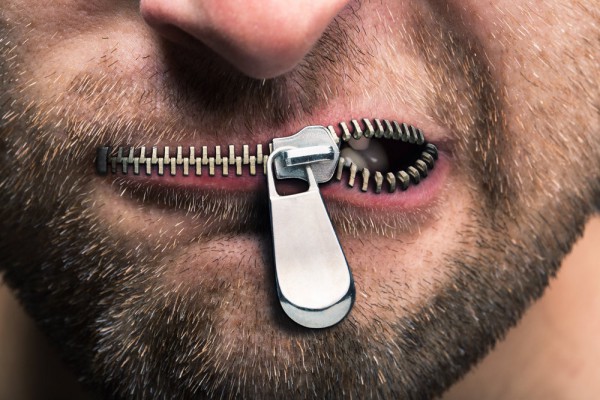 It is said that Twitter is the social network for those who suffer from verbal diarrhoea, and it's certainly true that you have to be slightly selective about who you follow if you are to avoid drowning in an avalanche of overwhelming drivel. But even if you do pick and choose who appears in your timeline very carefully, there may be times when you want certain people to just shut up. You could stop following them, or even go as far as blocking them, but this might be seen as taking things a little too far. Twitter's new mute function could be the solution to the problem you didn't know you had.
Announced in a post on the Twitter blog, Product Manager Paul Rosania says the feature is being rolled out to not only the web version of Twitter, but also the official iOS and Android apps. In many ways, muting is a watered down version of blocking a user and it could prove useful in certain circumstances. You may have some friend who is watching a show you've yet to catch up with. To help avoid spoilers, you could mute their tweets until you're up to date; the same idea rings true for sporting results, and other big announcements.
Muting a user is very simple, and you can do it in one of two ways on the website. The first option is to visit a user profile, click the gear icon and select Mute from the menu that appears. The second technique is to click the More link at the bottom of an individual tweet and then select Mute. As you would expect -- and hope -- people you mute will not be notified of the fact that you have virtually silenced them, and you can unmute just as easily whenever you want. If you head over to the profile of someone you've muted, a red speaker icon will be displayed: click this and they will be unmuted.
When muted, the tweets the tweeters you have singled out will not appear in your timeline. You also no longer receive push or SMS notifications from them. Unlike with blocking, muting a user has no effect on another user's ability to see and interact with your tweets. A muted user can retweet your tweets, for instance, but you won't be told about it.
So if you've encountered someone who has thrown a Twitter tantrum, rather than flinging insults back and force, why not try cooling off with a little enforced silence courtesy of the new mute option?
Image Credit: Nomad_Soul / Shutterstock