Why brands are chasing millennials in an effort to be liked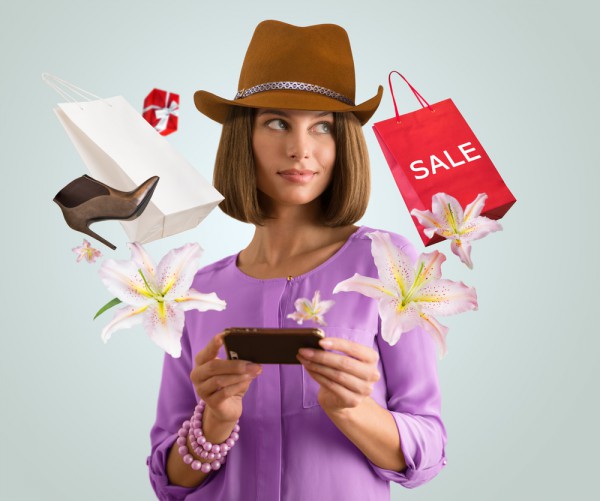 The millennial generation (18 to 33 year olds) is a demographic that marketers love. We saw last week that they are more likely to use their mobiles whilst shopping but that's just part of the equation.
The reason this group excites the marketing men so much is because its members have a lot of spending power and crucially because they create buzz on social media. Brand engagement specialist PunchTab has released a new report looking at millennials' activity when shopping for fashion and accessories.
Focusing on customer loyalty programs it finds that 63 percent would join a program if offered some kind of incentive. Once signed up they're more likely to connect with the brand on social media and post comments and reviews. This is crucial because 96 percent say that user generated content plays a part in their purchase decision. When rewarded or offered an incentive millennial women are three times more likely to post comments about their purchase on a brand or store Facebook page. Millennial men are less engaged but are still two to three times more likely to connect to a brand on Facebook or Twitter and to share brand related content than other generations.
Exclusivity is important to millennials and a majority do join loyalty programs because they like to feel like elite shoppers. 74 percent of women surveyed and 52 percent of men are members of fashion-related loyalty schemes. Of those who don't join one of the key reasons they give for not doing so is the fear of being spammed by retailers.
The moral for retailers then is that if you want to be "liked" by the millennial generation and be part of the online buzz they create you need to offer an incentive.
You can download the full whitepaper on millennial fashion shopping behavior from the PunchTab website and there's a summary of the findings in the infographic below.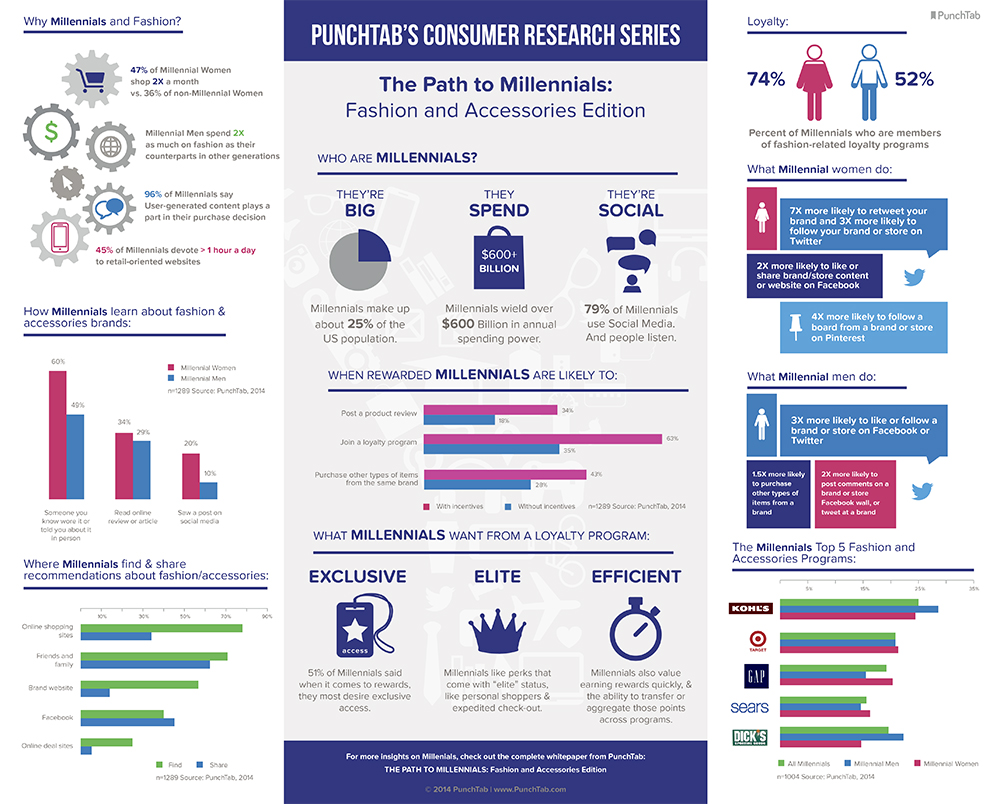 Image Credit: Hasloo Group Production Studio / Shutterstock