Dropped your phone in the toilet? DryBox Rescue can save it in under 30 minutes [Q&A]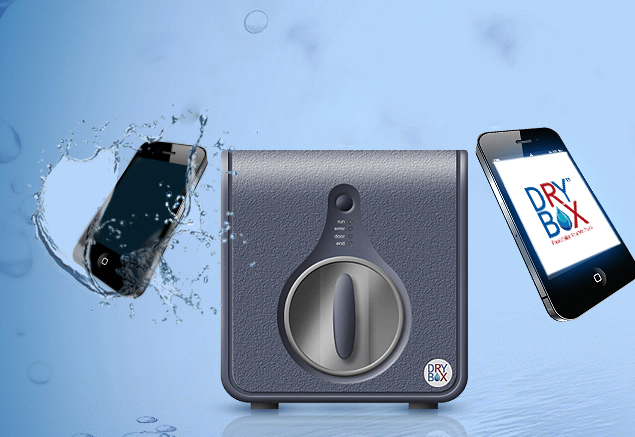 Did you know the average person spends 23 full days a year using their mobile phone? That is around ninety minutes every day. Smartphones have become lifelines for many. What if you were to drop your phone in a toilet and lose everything on it? This nightmare will occur for nearly 100,000 cell phone users in the US every day who will damage their phone just by dropping it in water.
An American inventor has created a cost effective solution. DryBox Rescue is a machine designed to completely dry your phone of all moisture in 30 minutes even 2-3 days after getting it wet. I spoke to David Naumann, Partner/Managing Partner at DryBox to find out more about how it works, and what's next for the company.
BN: How does DryBox work?
DN: Our patent-pending drying chamber rapidly removes moisture at the molecular level.
BN: Can DryBox dry out and rescue every wet phone?
DN: DryBox Rescue provides an over 70 percent success rate when wet phones are dried in our machine within 36 hours of getting wet.
BN: Can it save phones from other liquids, other than water?
DN: Yes. Depending on the liquid, the device may need to be rinsed/washed off to clean the device, just make sure that it is powered off first. Remember, the device has already gotten wet and the warranty is already void.
BN: Can DryBox dry other electronic devices?
DN: Yes, any small electronic device; iPods, MP3 players, key fobs, point & shoot cameras, hand held game devices, GPS units, etc. Our new self-service kiosk unit will accommodate any device under 7in in width.
BN: What is the common cause of a phone getting wet?
DN: We have seen a wide variety of causes, but the most prevalent ones are swimming pools, toilets, lakes, rain/puddles and washing machines.
BN: What should people do/not do after their phone gets wet?
DN: We recommend the following steps.
Remove the battery (if possible).
Do NOT charge phone or try to power it back on!
Bring phone and charger to a DryBox Rescue station ASAP.
DO NOT TRY RICE!
BN: Do you see certain phones being brought in more than others?
DN: We see a wide assortment of devices, but the trend has certainly followed the growth of smartphones, as we are seeing more smartphones than basic or feature phones at this point.
BN: How many authorized dealers are offering DryBox now?
DN: We have 20 authorized locations across the United States at this time, and will soon be adding our self-service kiosk units.
BN: What expansion plans do you have?
DN: With the addition of our new self-service kiosk unit, we plan to eventually offer our service at a few thousand locations in the United States, as well as international locations. Our plan is to be able to offer the service at locations that are close and convenient to the majority of the population.