Lenovo thinks you will like its new products -- ThinkPad 10 and ThinkStation P300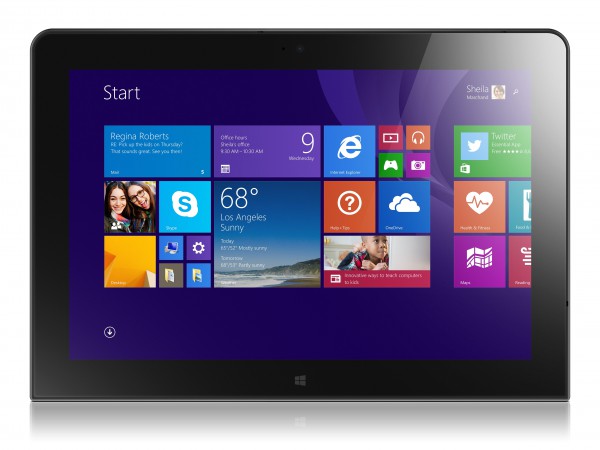 Windows devices and computers are a dime a dozen, but machines that truly shine are few and far between. While Microsoft's Surface line is wonderful, other manufacturers are quite hit and miss. With that said, Lenovo is one of the few companies that you can always depend on for high-quality Windows products.
Today, the manufacturer announces two beauties -- the ThinkPad 10 tablet and the ThinkStation P300. The tablet in particular is something Windows fans have been clamoring for, since the ThinkPad Tablet 2 has been getting very long in the tooth.
ThinkPad 10
"Pioneering for a superior user experience; ThinkPad 10 is optimized for business professionals seeking the ultimate in flexibility and connectivity. Constructed from premium aluminum with Gorilla glass to protect its ten inch full HD vivid display, the ThinkPad 10 tablet delivers a premium mobile experience with enhanced productivity capability in a purposeful lightweight design", says Lenovo.
The manufacturer further explains, "users can be creative with four flexible modes -- Tablet, Stand, Laptop and Desktop. When connected to the optional ThinkPad Tablet Dock or USB3.0 docking station, users can add an external display, mouse, and either the Compact Bluetooth keyboard or directly attach the ThinkPad 10 Ultrabook full sized keyboard, making the transition from a highly mobile tablet to a resourceful office environment seamless".
In other words, even though this is a tablet, Lenovo has managed to implement its multi-mode philosophy through the use of accessories. I am most excited by the dock, as this enables it to function as a desktop too, and I prefer working on large monitors.
The company lists the following specs:
Processor -- Intel Atom Processor Z3795 SoC Quad Core
Operating System -- Windows 8.1 Windows 8.1 Pro
Graphics -- Intel HD Graphics (Gen7), DX 11, OCL 1.1 & Open GL 3.2, HDCP 1.4/2.1 Intel GFX with Burst Technology, Full HW acceleration, FHD 1080P@60
Memory -- 2 GB/4GB SDRAM, LPDDR3-1067
Webcam -- 2.0MP - 720P with mute function
Storage -- eMMC4.51, 64, 128GB
Audio -- HD audio w/WaveRT, DSP, MS LYNC certified
Battery -- Up to 10 hours of battery
Cameras -- Front: 2MP (HD1080p) Rear: 8MP (HD1080p) w/ Auto Focus and Flash
ThinkStation P300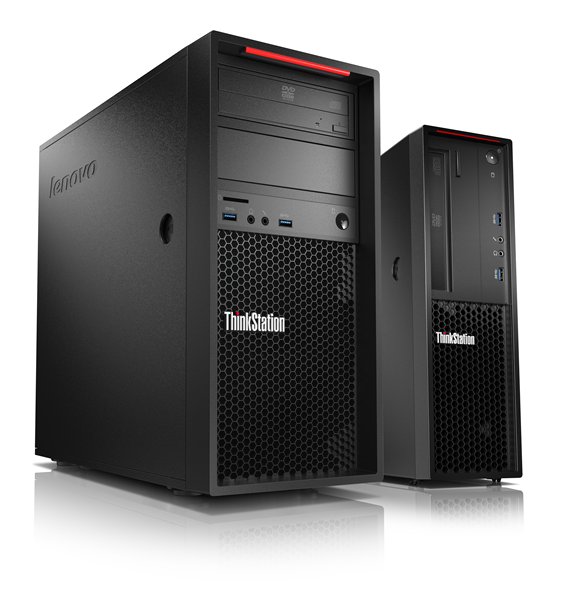 While the ThinkPad 10 is exciting on its own, the company also announces the ThinkStation P300 -- a business-class workstation.
"The ThinkStation P300 entry-level workstation boasts an intuitive new purposeful design that delivers unprecedented flexibility. The redesigned chassis no longer features a bulky handle, but rather intuitive red touch points and extended lip in the front and the back for easy carrying and deployment. Additionally, the new FLEX module gives users the option to add only the components they need, allowing customized productivity-boosting configurations with added cost savings for vertical workflows. The FLEX module supports a combination of an ultra-slim optical drive, 29-in-1 media card reader, IEEE 1394 Firewire, and eSATA", says Lenovo.
Frank Soqui, Intel General Manager says, "the new Lenovo P300 with our latest Intel Xeon processor E3-1200v3 product family, including Intel HD P4600 Graphics, delivers workstation performance and graphics demanded by design engineers engaged in advanced 3D mechanical designs and workloads. Now professional users who may have previously purchased a desktop client with hard drives can afford a real workstation with advanced graphics and solid state drives".
The P300 comes in a range of options, including Intel processors going from i3 to i7 and RAM going up to 32GB. Businesses will also have the choice of Windows 8 or Windows 7.
Pricing and availability
Unfortunately, you cannot buy these great-looking machines today -- both will be available sometime in June. The ThinkPad 10 will start at $599, while the ThinkStation P300 starts at $729. Lenovo seems to be quite aggressive with pricing on both and it looks like it has some winners on its hands. Of course, with sexy hardware like this, the true winners are the consumers.