Privacy victory: Google told that people have a 'right to be forgotten' online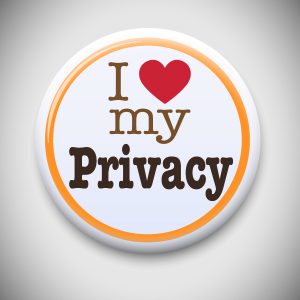 If you Google yourself, do you stumble across information you would rather wasn't online? Those naked photos of you cavorting in the garden or a snippet from a drunken rant in an online forum could be sitting there for all to see. The page in question may have gone, but that's not to say that you won't still appear in Google search results.
Obviously there are situations in which this could be detrimental to your reputation, and it's understandable that you might want something done about it. Following a case presided over by the European Union Court of Justice in Luxembourg, judges have ruled that, in certain circumstances, people may ask a search operator to remove data about them from search results.
It is being referred to as the "right to be forgotten" and comes after a Spanish man was unhappy to find that information about the repossession of his house appeared in search results. Mario Costeja González discovered that when his name was used as a search term, searchers were directed to newspaper articles about the auctioning of his house as part of proceedings to recover debts he owed back in 1998. He complained to Agencia Española de Protección de Datos (AEPD, the Spanish Data Protection Agency) that the public availability of the information was an infringement of his privacy. Mr Costeja González had asked that the newspaper be forced to remove the article from its website, however this request was denied.
He had also requested that Google "remove or conceal" from search results as the proceedings "had been fully resolved for a number of years and that reference to them was now entirely irrelevant." The AEPD ruled that Google Spain and Google Inc should indeed remove the listings, but Google appealed to the Spanish High Court and the case was in turn referred to the European Union Court of Justice.
In its ruling, whilst recognizing that search engines are making available information that has already been published online, the court stated that Google can be seen as "processing" data even if the search results "concern material that has already been published as it stands in the media". The important part of the ruling is that:
"The Court holds that the operator is, in certain circumstances, obliged to remove links to web pages that are published by third parties and contain information relating to a person from the list of results displayed following a search made on the basis of that person's name. The Court makes it clear that such an obligation may also exist in a case where that name or information is not erased beforehand or simultaneously from those web pages, and even, as the case may be, when its publication in itself on those pages is lawful".
It is not clear quite what these "certain circumstances" are, it will almost certainly be down to the judgment of individual courts, the point is that the doors have now been opened. The ruling does not suggest that websites other than search engines should be forced to remove content that individuals object to. The ruling makes it clear that it is not the availability of the information that is potentially problematic, but the ease with which search engines make it possible to piece together data about someone that would otherwise have been far harder to connect: "this information potentially concerns a vast number of aspects of his private life and that, without the search engine, the information could not have been interconnected or could have been only with great difficulty."
It also makes clear that a balance needs to be struck between an individual's right to privacy and the interest of other internet users: "inasmuch as the removal of links from the list of results could, depending on the information at issue, have effects upon the legitimate interest of internet users potentially interested in having access to that information, the Court holds that a fair balance should be sought in particular between that interest and the data subject's fundamental rights, in particular the right to privacy and the right to protection of personal data".
Referring to whether an individual may wish data "relating to him personally to be 'forgotten' after a certain time", the ruling states that there could be cause for the links to be erased. This is particularly true if "the data appears to be inadequate, irrelevant or no longer relevant, or excessive in relation to the purposes for which they were processed and in the light of the time that has elapsed". The first port of call for anyone with concerns about a set of search results is going to be the search engine itself, but court action may be required if an agreement cannot be met.
Google is not particularly happy about the ruling, saying that being asked to remove search results in this way amounts to censorship. Freedom of speech campaigners are inclined to agree, though privacy groups see this as a victory for individuals concerned about their online information.
Image Credit: SoulCurry/Shutterstock