Samsung Galaxy Tab 4 Education -- an Android-powered tablet aimed at learning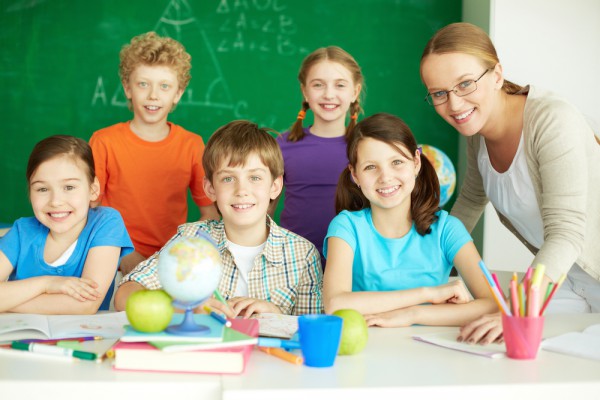 The market is flooded with tablets of various sizes and shapes. It is easy to lose track of them all. Samsung is one of the biggest offenders. The manufacturer makes so many tablets, that it is hard to distinguish all the features from within its offerings alone.
Today, Samsung is delivering yet another tablet, but this time it has a very focused market -- K-12 education. Yes, Samsung announces the Galaxy Tab 4 Education and your kids may be using this for learning very soon.
"Bundled with a protective case and featuring Corning Gorilla Glass, the new Galaxy Tab 4 Education is durable and ready for classroom use. With a 10.1-inch WXGA display (1280x800), it provides students an exceptional viewing experience and the 16:10 aspect ratio is ideal for viewing educational content", says Samsung.
The company further explains, "students can do more at once with Samsung's MultiWindow feature that allows user to have two apps open side-by-side. The device features the latest version of Android (version 4.4 or Kit Kat), WiFi 802.11 a/b/g/n support for better connectivity, and rear- and front-facing cameras so students can easily capture images and collaborate with peers through video web chats. Up to 10 hours of battery life ensures students can keep learning uninterrupted throughout the school day".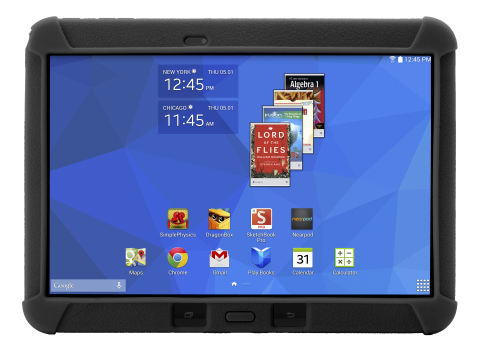 Hardware only tells half the story, however. The integration with Google Play enables educators to share curriculum-focused apps with students. It is a great way to be sure children have access to the teacher-selected choices. In addition to Google, the tablet will also be compatible with "Samsung School" -- the company's own education solution.
The tablet is competitively priced at $369.99 and can be purchased directly from Samsung.
Image Credit: Pressmaster/Shutterstock