Linux Mint 17 Cinnamon 'Qiana' reaches RC status -- download it now!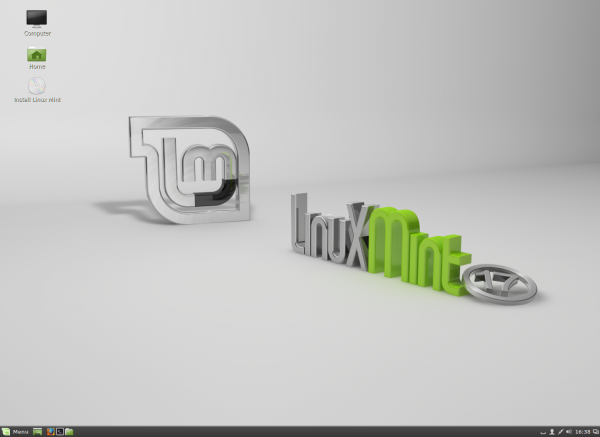 Linux Mint is a curious operating system. As great as it is, it is based on Ubuntu, which means Mint is always playing catch-up. This isn't necessarily bad for people who want stability, but for the bleeding-edgers, it can be a pain-point. In other words, the moment Ubuntu 14.04 was released, some Mint users began begging for an update. The Mint team can't really get going until Canonical releases its update first.
Keeping up with the Joneses aside, Linux Mint is a wonderful operating system -- particularly the Cinnamon variant. It is stable, pretty and easy to use. Today, the Mint team announces that version 17 of the OS reaches RC status.
The most impressive thing about the upcoming version 17 is that it is being labelled as Long Term Support, meaning it will have support until 2019. Again, not a big deal for people who love bleeding edge, but users that prefer stability should be in heaven for the next five years. They can install the OS and if it works well for them, stay on it until 2019. A reliable experience can be expected.
The Mint team lists the following places where changes were made:
By clicking on the above links, you can see a full list of changes under each category. While there are too many to mention, there are a few that stand out for me. First and foremost, Cinnamon will finally get HiDPI support. If you are using a high-end monitor or display, you should see crisper images and fonts -- blurriness, be gone!
Also notable is a big improvement to the wonderful Driver manager. It no longer requires an internet connection, as you can install drivers from the installation medium (the Mint DVD or USB drive). It is used as a temporary repository, and makes installing wireless drivers better. After all, if you don't have a wired internet connection, you cannot connect over Wi-Fi to install a wireless driver...you would need the driver first.
The Update Manager is better too. It is easy to become overwhelmed with a long list of updates. It can be hard to tell what each update is or what it is for. Mint has added a column that will tell you what type of update it is. You can now see what is a security update or a regular run-of-the-mill update.
If you want to give the RC a try, you can download it over torrent for 32-bit here or 64-bit here. Tell me how you like it in the comments.
Image Credit: 3DStyle/Shutterstock