Google celebrates the Rubik's Cube's 40th birthday with an interactive doodle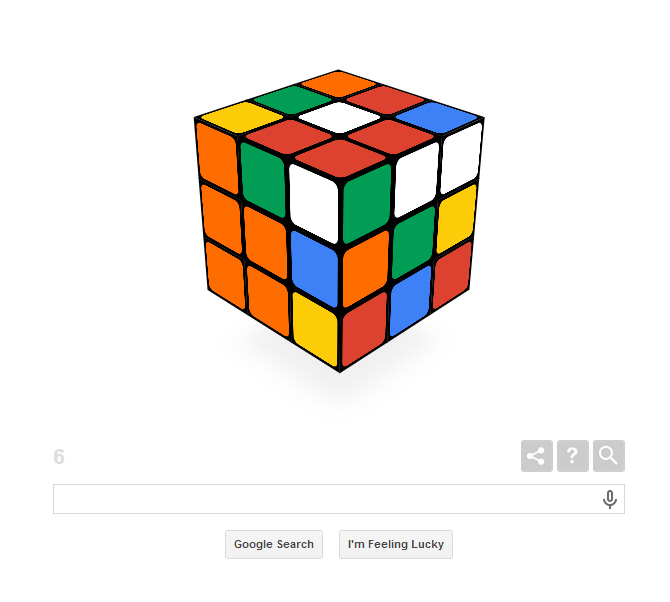 I've met and/or spent time with some famous icons over the years -- including drinking beer with the Sex Pistols in LA -- but oddly I'm most pleased to have met Alexey Pajitnov, the creator of Tetris, and Ernő Rubik, the man who invented the Rubik's Cube (I didn't meet them both at the same time, sadly -- that really would be a story).
Rubik's most famous invention is forty years old today, and as clever and as frustratingly difficult to master as ever. When I was a kid, the only way I could crack it was by actually cracking it open. Popping the corners out, dismantling the cube and then reassembling it. Or cheating, as some people might say.
To celebrate the iconic puzzle's 40th birthday, Google has come up with an interactive Rubik's Cube doodle. Click on it and you can rotate the cube, rotate the sides, and keep track of the number of moves taken to solve it.
Richard The, Designer and a child of the '80s, Creative Lab New York, writes on a new blog post for Google, "As everyone knows (right??), there are 519 quintillion permutations for the Rubik's cube, so May 19 seemed like a fine day to celebrate its 40th anniversary. To kick things off, we're using some of our favorite web technologies (HTML5 and Three.js among others) to bring the cube to the world in the form of one of our most technically ambitious doodles yet".
To make it easier for speedcubers out there, Google has included some keyboard shortcuts: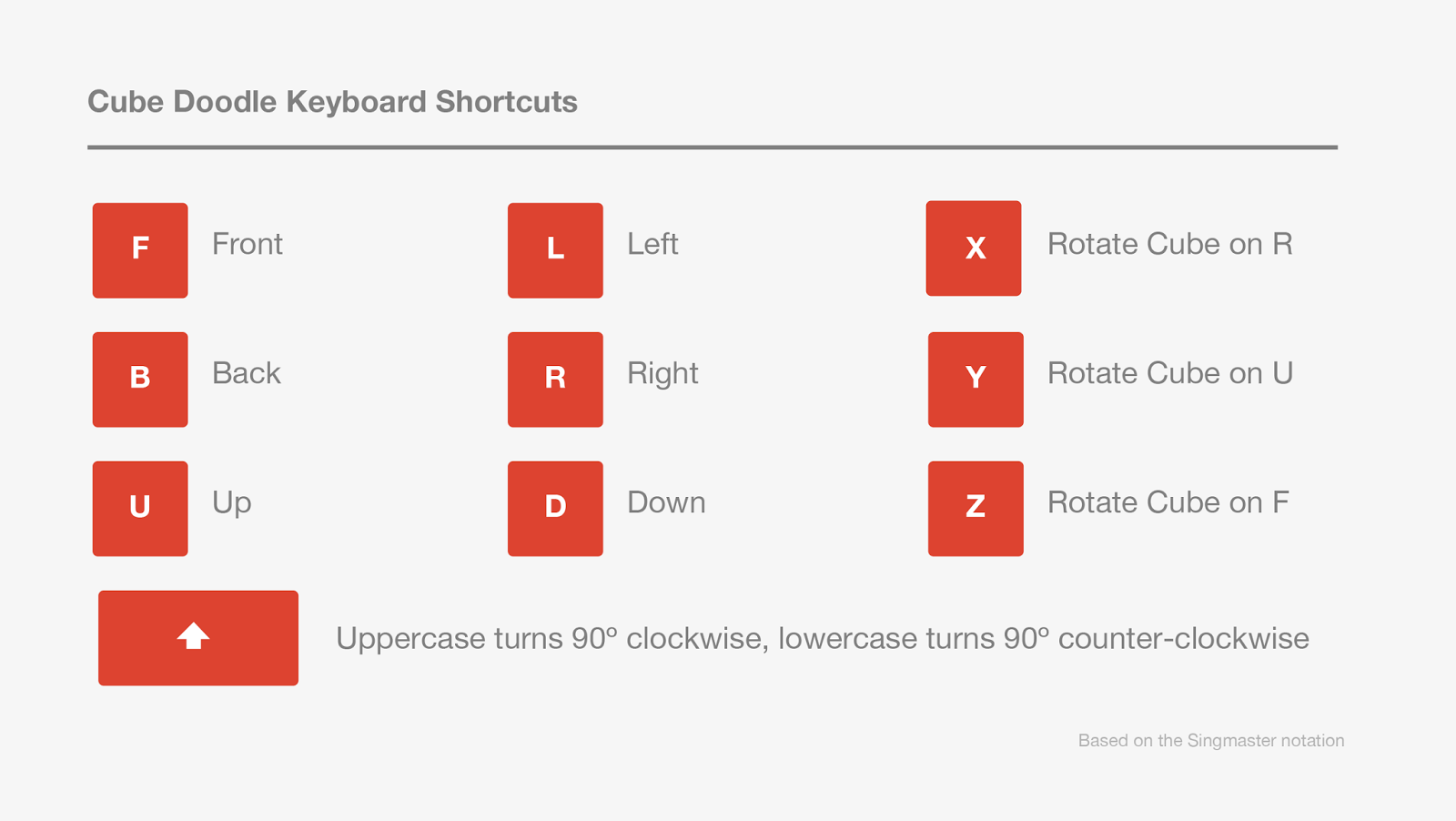 The Google Doodle is a faithful recreation, although you can't pop out the corners or remove and replace the stickers so I'm afraid I don't think I'm going to be solving it any time soon.
Can you complete the Rubik's Cube?