Best Windows 8 apps this week

Eighty-second in a series. Welcome to this week's selection of the best new applications that have been released to Windows Store.
Microsoft revealed the Surface Pro 3 this week, a 12-inch version with improved screen and trackpad, pen, larger keyboard and other improved features. You can read Brian's hands-on impression or Mihaita's Macbook Air comparison if you have not done so already for all the information about the new device.
Several great applications have been released to Windows Store this week including our application of the week Sumall which allows you to connect to dozens of different services to track stats and data from one central location.
Red Stripe Deals
The following six applications and games have been discounted by at least 50 percent this week.
4 Elements II Special Edition, a  hidden object game for $1.49.
MeteoEarth, an interactive weather application for $0.99.
Package Tracker, delivery status tracking app for $0.99.
Machinarium, an adventure game for $2.49.
Bridge Constructor, a bridge building simulator for $1.49.
Nextgen Reader, a Feedly client for Windows 8 for $1.49.
App of the week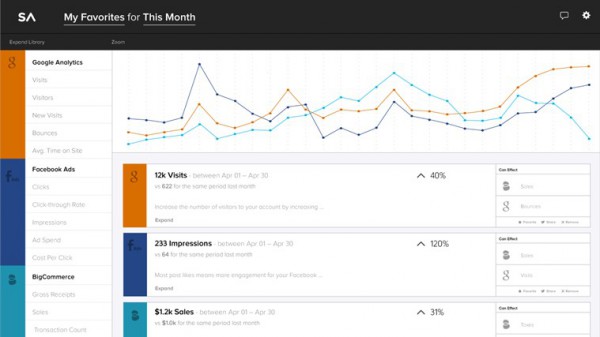 Sumall lets you connect to many different services using a single interface. Connect to social media accounts like Twitter or Facebook, webmaster related services like Google Analytics, Moz or Mailchimp, payment processors like PayPal or Stripe, or e-commerce store data providers.
Sumall supports a wide variety of third-party services that you can connect to your account to display all the information on a single device.
A Sumall account, free or premium, is required to use the service. Premium customers get access to additional features such as Facebook ad campaign alerts and early access to the latest features before free users.
Other apps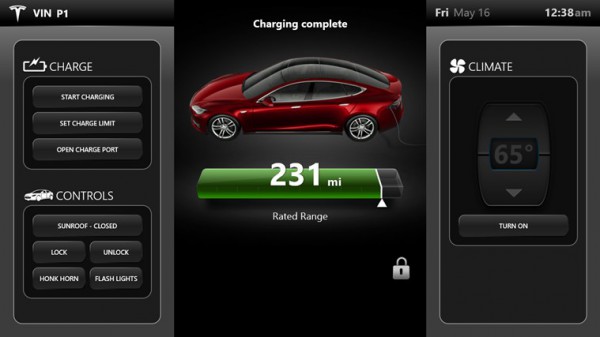 The unofficial application supports Tesla Model S cars at the time of writing. It display status information such as battery charge, maximum range of the current battery level, climate and information about other car features such as its sunroof or locks.
Charging can be scheduled using the app, and status information is available as live tiles, notifications, emails or when you open the app directly.
Skyling: Garden Defense ($2.99, free trial available)
Your objective in this isometric puzzle game is to grow grass on every level tile. This is done by just moving over the tiles with the character that you control via keyboard, joystick or touch.
Monsters make the game interesting, some may eat grass, others may block your path or require special attention to deal with them.
What sets the game apart is the beautiful presentation.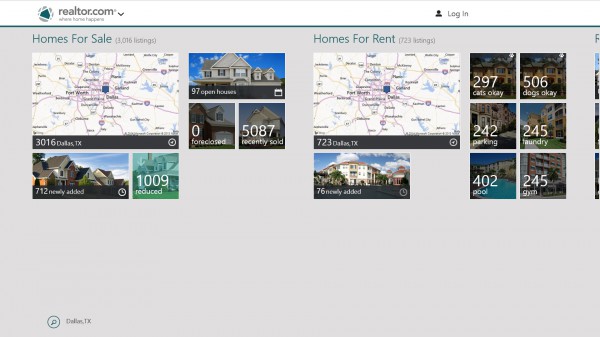 The official realtor.com application for Windows 8 lets you search and browse real estate offers.
You can allow it to use your location to display offers, or enter location information yourself using the search filter on the main page.
All available homes for rent or sale are displayed then giving you options to browse the full listing or use additional filters like filtering homes by pool, gym or parking.
The app offers several interesting features. It can display all available homes on a map view or as photos and offers several refining options such as by price, number of rooms, age or size.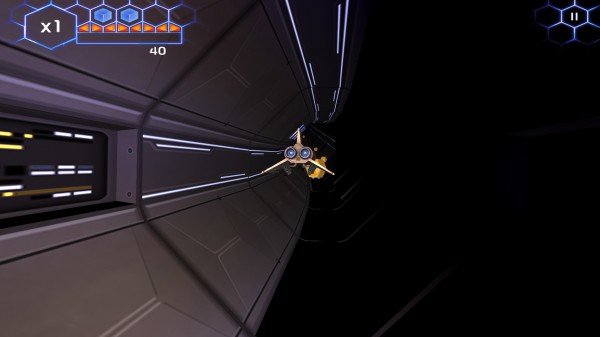 Salvage is a music game that requires fast reflexes. It has been optimized for touch input but can be played with a mouse as well.
Collect scrap with your spaceship, move it out of harm's way, shoot at enemy ships and doors to reach the end of the level.
The music has been designed to aid you in your task, as it gives you clues when to move the ship or shoot, among other things.
The visuals are quite good and the game is fun to play.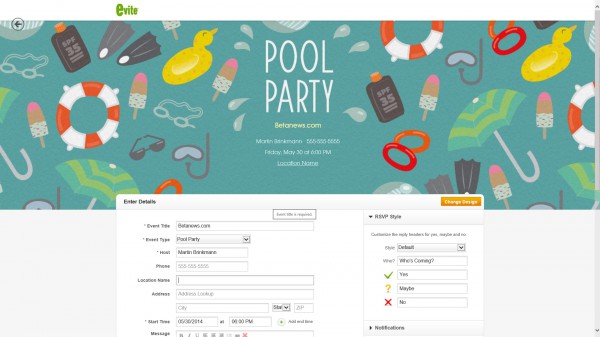 Create and send invitations using the free application. The left sidebar displays different types of invites that you can create using the application.
It features a wide range of occasions from a pool party to graduation or birthdays.
Each group displays a list of cards that you can use for the invitation. Most seem to be free while some are listed as premium when you hover over them.
Once you have selected an invitation you can enter details, customize reply headers, change guest options or hide the list from all invited guests.
Invitations can be previewed before they are sent out. Note that you need an Evite account to continue at this point.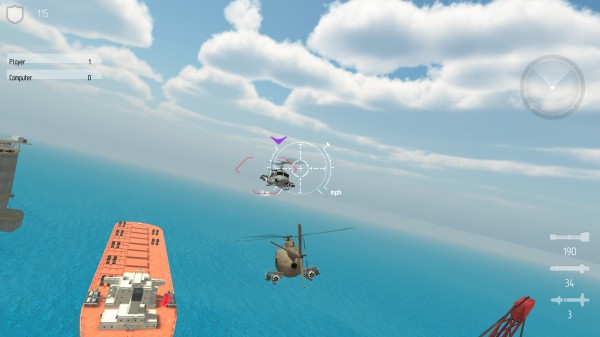 Play the action-based helicopter game as a guest or registered user locally or against other players.
You can start running training missions first to get a feel for the controls and overall gameplay before you start to play single player missions or compete against other players in multiplayer battles.
The game uses an in-game transaction system for revenue generation.
Doodle Creatures HD ($2.99, free trial available)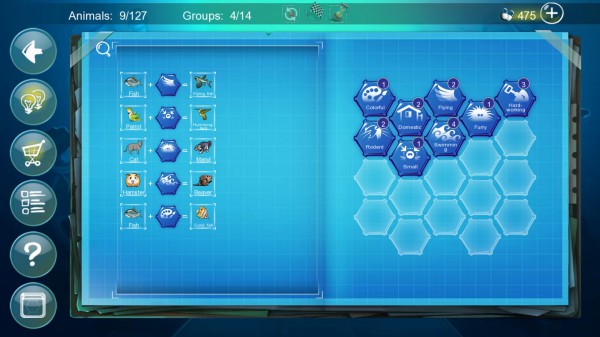 Scan animals for DNA and use the DNA to combine different animal traits and create new species by combining the traits you have already discovered with animals.
Combine fish with the flying trait to create flying fish, or hamster with swimming to create beavers.
The main task of the game is to discover all 127 animals and 14 groups of the game.