Steve Ballmer agrees to buy the Clippers for $2 billion -- a billion less than Apple paid for Beats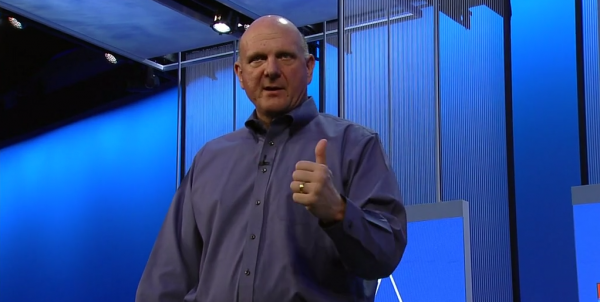 Besides being a big fan of technology, I am also hugely into the NBA. As a New Yorker, I grew up idolizing Knicks players like Anthony Mason, John Starks and Patrick Ewing to name a few. While I still bleed orange and blue, it has been a difficult road -- my team has never won a championship during my lifetime.
While the Knicks at least won championships in 1970 and 73, the Clippers have never won a ring. That franchise has historically been viewed as a loser and in the shadow of the Lakers. However, they have made huge improvements in recent years and are finally respectable. Sadly, that is being overlooked due to the racist comments of the current owner, Donald Sterling. As a result, the owner is being forced to sell the team. Well, guess who may be buying it? None other than Steve friggin' Ballmer, Mr. "Developers, developers, developers". Hey, he already has a haircut like Michael Jordan and Shaq, right?
According to the LA Times, Ballmer has reportedly won a bidding war to own the Clippers. He has offered a mind-boggling $2 billion. While this is a monstrous amount of money, for him, it is merely a small slice of his overall pie of wealth. Despite leaving Microsoft under fairly bad-terms and presiding over some of the company's arguably biggest disasters, he has earned quite the fortune during his career.
The rumor mill is already swirling with speculation that Ballmer may try to move the team to Seattle, since that city lost the Sonics years ago. Remember, California has four NBA teams -- Lakers, Clippers, Kings and Warriors. It is not so crazy for that state to lose one. Not to mention, like I stated earlier, the Clippers will always be in the shadow of the Lakers for as long as the team plays in Los Angeles. Hell, the Clippers do not even have their own arena -- they share with the Lakers! By moving to Seattle the team would finally have a definitive identity.
Of course, Ballmer is not yet the owner of the Clippers. Donald Sterling needs to sign-off on the deal, and the NBA must approve it. Plus, there is always the possibility that Sterling could tie up the process in the courts as a last-ditch effort to hold on to his precious Clippers.
Are you surprised that Steve Ballmer may become an NBA owner? Tell me in the comments.