Lenovo Yoga 2 Pro: A good ultrabook that also works as a tablet [Review]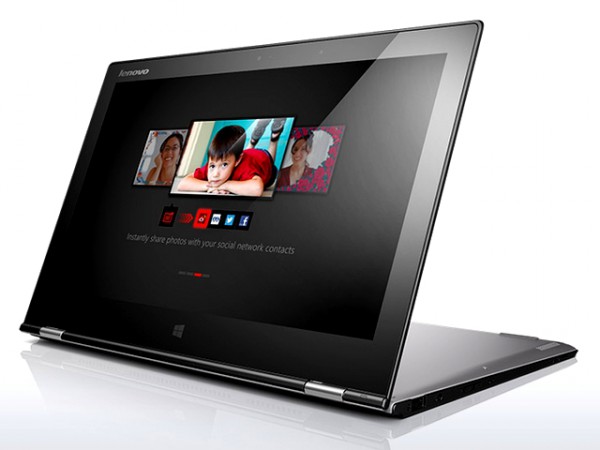 Lenovo seems to be hedging its bets in the exciting new world of tablet-Ultrabook hybrids. The company offers models where the screen is removable, like the ThinkPad Helix, and also where it rotates, like the ThinkPad Yoga. The Yoga 2 Pro is the latest non-corporate version of the latter. The basic concept is the same as the ThinkPad Yoga, but it moves the genre forward considerably in one key area.
The primary step forward is the screen, which has a whopping resolution of 3,200 x 1,800. This is even greater than the considerable 2,560 x 1,440 offered by Dell's XPS 11 2-in-1 Ultrabook, although the Yoga 2 Pro has a larger 13.3-inch display, like Toshiba's KIRA 101. It's an IPS screen, too, so doesn't suffer from the viewing angle issues of the cheaper TN variety, with the display clear from every position. Detail is superb, although colour is a little more muted than we would have expected.
The usual issues with these new ultra-high resolution panels remain, however. The bundled Windows 8.1 apps are scaled accordingly, but software without direct support can suffer from ludicrously small dialog boxes and tiddly icons, as well as tiny text. The latest versions will catch up, and this is hardly Lenovo's fault, but it can make software fiddly to use, as the icons are so small you need extreme care to click on them properly.
Inside, the Yoga 2 Pro is mostly up-to-date whilst being nothing special. The processor comes from Intel's latest Haswell range, in the shape of an ultra-low voltage 15W Core i5 4200U. This runs at a nominal 1.6GHz, but Turbo Boost allows a single core to lift to 2.6GHz, and both cores to reach 2.3GHz with a power increase to 25W. Hyper-Threading turns the two physical cores into four virtual ones. This is a decent if unexceptional CPU for this class of Ultrabook, and a choice we have already seen in a number of recent portables.
However, Lenovo has only supplied the Yoga 2 Pro with 4GB of 1,600MHz DDR3 SDRAM as standard, which we now consider rather meagre, with 8GB a more comfortable option. Lenovo does also ship models with 8GB allied to a Core i7 4500U starting at £100 more, so this could be worth the extra outlay. The Core i5 processor also supplies the graphics. This is Intel's HD Graphics 4400, which sports 20 execution units, 25 per cent more than Intel HD Graphics 4000, although the maximum frequency is just 1GHz.
In the production models currently on sale in the UK, storage comes in the shape of a 256GB or 512GB solid state disk (our £1000 price in the product box refers to the 256GB option). However, our sample was supplied with a 128GB Samsung unit, which is a little limited now that Ultrabooks are regularly supplied with twice as much. So the 256GB models are definitely a welcome baseline, although you pay quite a premium for the 512GB unit.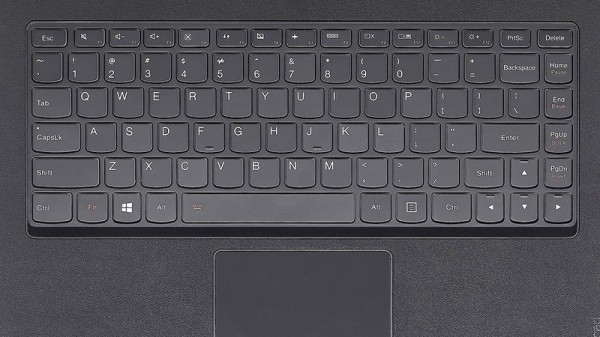 As a Ultrabook, the Yoga 2 Pro shows few signs of compromise for its hybrid double-life. The Chiclet-style keyboard is reasonably comfortable, and whilst the smooth key surface and relatively shallow action don't make it the perfect typist's companion, it's in a different league to the Dell XPS 11 2-in-1 Ultrabook's keyboard. Our one criticism is the central placement of the trackpad, although we didn't suffer any issues with random pointer movement as a result.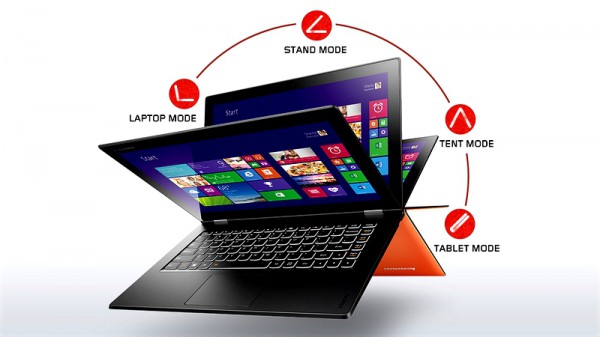 Of course, the Yoga's party trick is its rotating screen, which folds all the way over so that it faces outwards away from the keyboard rather than into it. This turns the Yoga 2 Pro into a somewhat large tablet. At 1.39kg, it's a heavy one, too, and the keyboard on the back makes it feel a little odd to hold. If you want to browse the web on a couch, making more comfortable use of the touchscreen, the Yoga 2 Pro will fit the bill. But if you are likely to use the tablet mode as much or more than the Ultrabook one, we would recommend the removable screen variety of hybrid like the Lenovo ThinkPad Helix or Asus Transformer Book T100.

The Yoga 2 Pro isn't particularly bristling with connectivity. There's only a sync-and-charge USB 2.0 port and a combo headphone and microphone minijack on the right, although a volume rocker and screen orientation lock can also be found alongside. The left is home to a single USB 3.0 port, microHDMI, and the SD card slot. The Intel Wireless-N 7260 chipset supplies 802.11a, b and n Wi-Fi, but not the most recent ac standard.

With its relatively modest ultra-low voltage CPU, the Yoga 2 Pro is no mobile powerhouse. However, the result of 2.32 in Cinebench R11.5's rendering test is decent enough, with the OpenGL score of 20.31 very respectable for this class of machine. Similarly, the Yoga 2 Pro managed 921 in Futuremark's 3DMark11 and 615 in the Firestrike 1.1 portion of 3DMark. Neither imply significant gaming ability, but they are also more than adequate for a Ultrabook.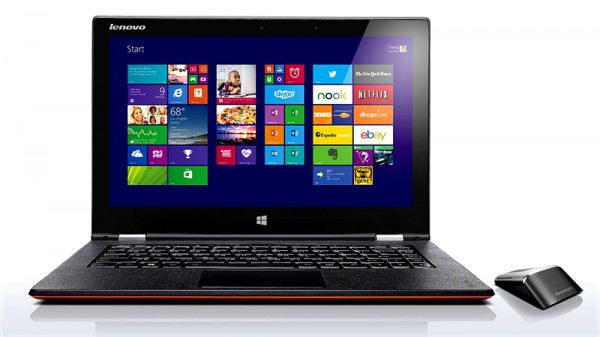 The result of 1,746 in the Home portion of Futuremark PC Mark 8 is relatively mediocre, although it does beat Dell's XPS 11 2-in-1 Ultrabook. Similarly, the score of 2,627 in the Work test surpasses the Dell, but is on the low side in general, with Toshiba's KIRA 101, for example, being noticeably more potent. The Yoga 2 Pro is also a little under par for battery life, although not by enough to be too critical. In Power Save mode, it managed 305 minutes of the PC Mark 8 Home test, achieving a score of 1,300. This is about an hour behind the best portables we have tested recently. You could expect more than this in less strenuous circumstances, but a full working day will require frugal activity. The Yoga 2 Pro lasted just 137 minutes in our strenuous Battery Eater test, too, underlining the system's mediocre battery life.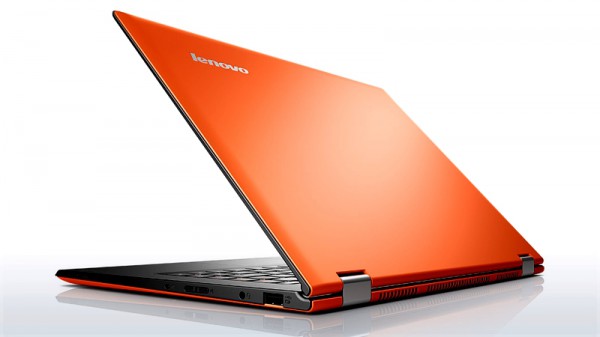 Verdict
The Yoga 2 Pro isn't the perfect choice as a tablet, and it also has a battery life that is slightly behind current competitors. However, the screen is incredible, and hasn't contributed to a hugely high price. With decent abilities as a Ultrabook, the hybrid tablet abilities are almost a bonus addition. Nevertheless, you will be better off buying it as a Ultrabook you can occasionally use as a tablet, rather than for a balance of the two. And if you can do without the tablet features and have a bit more to spend,Toshiba's KIRA 101 provides a more capable Ultrabook-only alternative.
Specifications
| | |
| --- | --- |
| Manufacturer and Model | Lenovo Yoga 2 Pro |
| Processor | 1.6GHz Intel Core i5-4200U |
| RAM | 4GB 1600MHz DDR3 SDRAM |
| Graphics | Intel HD Graphics 4400 |
| Storage | 256GB solid state disk |
| Optical disc | None |
| Display | 13.3in IPS Touch TFT with 3,200 x 1,800 pixels |
| Networking | 802.11b/g/n Wi-Fi, Bluetooth 4.0 |
| Interfaces | 1 x USB 3.0, 1 x USB 2.0, microHDMI, combo headphone / microphone, SD card reader. |
| Width x Depth x Height | 330 x 220 x 15.5mm |
| Weight | 1.39kg |
| Warranty | 1 years RTB warranty |
Published under license from ITProPortal.com, a Net Communities Ltd Publication. All rights reserved.