Logitech X300 Mobile Wireless Stereo Speaker will play your summer jams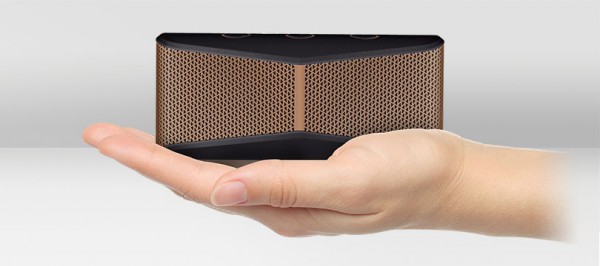 We are getting so close to summer in New York, that I can feel it. No really, the hot sun has been shining down on my head and my legs have felt the breeze since I started wearing shorts. Unfortunately, even though the temperatures have been getting warmer, it is not quite beach weather. However, laying on the sand and drinking lemonade is right around the corner.
No beach party or backyard barbecue is complete without some jamming tunes, like "Who Let the Dogs Out" by the Baja Men or "Summertime" by DJ Jazzy Jeff & the Fresh Prince. Of course, you will need a good speaker to play that music, as the one in your smartphone is not going to cut it. Luckily, Logitech has just launched a new Bluetooth audio system that is ready to play the soundtrack to your good times, the X300 Mobile Wireless Stereo Speaker.
"Engineered for wide-range sound, the Logitech X300 Mobile Wireless Stereo Speaker has specially angled drivers to give you an expansive sound spectrum, with precise bass response and detailed mids and highs. With this speaker, you can connect and play your music and video entertainment from any Bluetooth-enabled device up to 30 feet away, giving you the freedom to take your media anywhere", says Logitech.
The company further explains, "the speaker is simple to connect and control. You can adjust volume and manage phone calls without missing a beat. Plus, with the speaker's built-in lithium-ion battery, you can keep yourself entertained with up to five hours of continuous playtime, and recharging is easy and convenient thanks to its micro-USB cable".

The X300 will be available later this month for an extremely reasonable $69.99 and you can pre-order here. It will come in four color options -- Black/Gold, Red, Blue and White/Purple. Besides being a speaker, it also houses a microphone to double as a speakerphone, which further adds to the value. If you need a portable speaker, Logitech is a dependable company with a history of producing great products, so you should definitely check it out.
What are your favorite summertime party songs? Tell me in the comments.