Top developers just don't care about Windows Phone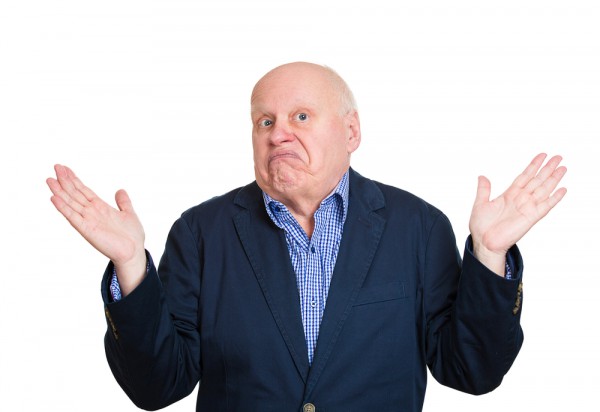 With the arrival of Windows Phone 8.1, the tiled smartphone operating system has gained a significant number of great new features, turning into a much more powerful and able rival to the more-popular Android and iOS. But, no matter how good it may be, top developers still treat Windows Phone as a second-tier platform, that seemingly warrants little to no attention.
Windows Phone head Joe Belfiore has spoken of the so-called app-gap going away. Well, sorry, Joe, that is not going to happen. Tough luck. Deal with it. Why? Because top tier developers still release the latest features on Android and iOS first, leaving Windows Phone users waiting, and waiting, and then waiting some more for the "cutting-edge" to arrive -- that is, if that ever happens and the app is not abandoned in the meantime.
Case in point is Instagram. Its latest app updates, which bring some much-needed and capable photo-editing tools, are only arriving on Android and iOS today. The Windows Phone app is still stuck in the dark ages, with no video recording available, support for Instagram Direct or even its own in-app camera user interface. It is pathetic.
Sure, some Windows Phone fanboys will say that Instagram is an app that they do not care about, that there may be better third-party clients out there, that the service is only used by hipsters and so on. Wrong (as always). Windows Phone users are craving to be part of the photo-sharing community. It is in the top 10 free Windows Phone apps (number nine, at the time of writing this article) in the US Store, which suggests Instagram's lack of commitment to the platform is not due to low user interest levels.
Yet, Instagram simply does not care about Windows Phone users. Instead, it is choosing to devote most -- if not all -- of its attention on providing a better experience to Android and iOS users, who indeed top Windows Phone users in numbers and, therefore, importance. But maybe Instagram is saying something about Windows Phone in the blog post, no? Well, there is not even a single mention of the tiled smartphone OS. I do not imagine the person who wrote the announcement even said "I think I am forgetting something".
Even Nokia X users are getting a better official Instagram app. It launched today, and it can record videos from within the app (let alone take snaps) and also supports Instagram Direct. You know, the sort of features that are already available in the Android app, which is what Nokia X users are getting. And, because of that, it can be argued that, in a way, Nokia X is superior as a platform to Windows Phone, because users are effectively getting better apps. And, on Nokia's Conversations blog, no one has to make any excuses of it sucking at features, because it is not a beta like the Windows Phone app continues to be today, more than six months after its official release.
Instagram is, sadly, not an isolated case. In mid-May, WhatsApp pulled its app from Windows Phone Store without providing any immediate explanation. And it is not like the experience has been stellar prior to this. It only came back at the end of last week. That would have been unacceptable on Android or iOS, but it was OK for WhatsApp to operate like that on Windows Phone, because, you know, it just does not care about the latter -- and its users -- as much.
I could also point towards other major developers -- like Facebook, Foursquare or Twitter -- as they are doing something similar. Windows Phone 8.1 support is abysmal (and, even when support is fine, there are other pieces which are not working well), even though this version was launched, for beta testing purposes, in mid-April. I am still waiting for a bunch of developers to commit to Windows Phone, but in the meantime I have to unlock my Google Nexus 7 to get things done. This is a sad place to be in, both for us, the users, and Microsoft, which has finally done something right yet the developers it wants to lure, or keep committed, to the platform are looking the other way. It reminds me of a Michael Jackson song, They Don't Care About Us. And, we cannot do much about it.
Photo Credit: PathDoc/Shutterstock