Amazon unveiling mysterious device on June 18 -- what do you think it is?


Amazon is on a roll lately, delivering some incredible products. Hell, the Kindle Fire HDX tablets alone were home-runs, but the amazing Fire TV took it to another level. The online-retailer has leveraged Android in its own way, refusing to bow-down to Google. It is quite the feat, actually, to think that Amazon broke into the hardware business with relative ease.
While the company has infiltrated markets for tablets, TVs and game consoles, there is one place it is noticeably absent -- smartphones. The company already has its own Android app store, so it's a natural progression. Today, the company teases a product unveiling on June 18. What will it announce?
Even though rumors and leaked images of an Amazon smartphone with 3D screen and multiple cameras have been making their way around the net, it is not a guarantee that the fabled phone is what will be announced. However, it is a very strong possibility.
The million-dollar question is, if it is a smartphone, will Amazon allow Google's Play Store alongside its own? While I understand Amazon's desire to push users to its own store, the Play Store is a make or break aspect for many potential Android smartphone buyers. No matter how great the specs are, apps sell hardware.
If it is not a smartphone, What could it be? Based on the image above, Here are some of my speculations:
Upgraded Kindle Fire HDX
Color e-Ink Reader
Handheld Android-based game console
Still, my best guess would be a smartphone after watching the below video:
As you can see, it appears that the people are using something one-handed, with their posture indicating that it is smaller than a tablet. Also, the reflection off a woman's glasses shows a very bright screen, certainly not e-ink. That same reflection shows a portrait screen that looks to be smartphone sized. The way they move their head indicates a multi-camera 3D effect, which would lend credence to the leaked images.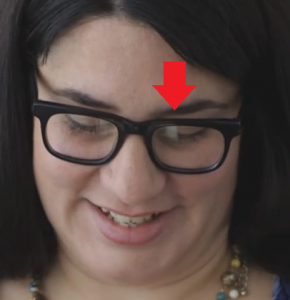 Also, it seems that if you pause the video and look below the neckline of the same glasses-wearing woman, you can see the top of what appears to be a smartphone (I blurred the rest to focus on it). You can see either a power button or headphone jack at the top.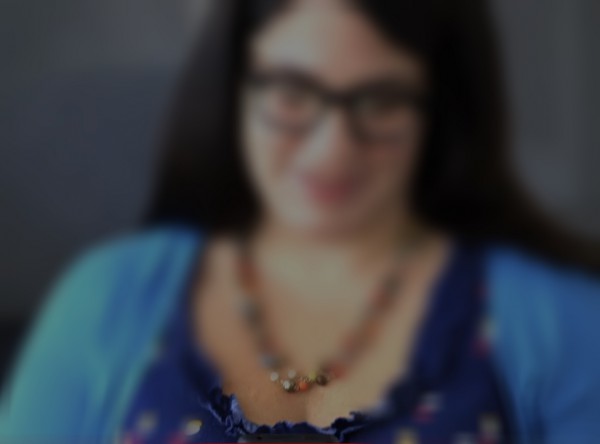 The company is inviting customers and members of the press to join it in Seattle for the unveiling. There is a signup page here, but it is not clear how they will pick.
What do you think it will be? Tell me in the comments.
Photo credit: igor.stevanovic/Shutterstock