Chesterfield County Schools buys 32,000 Dell Chromebooks for students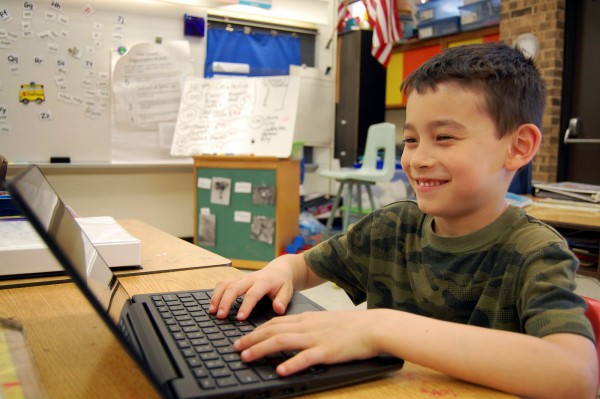 The battle for the classroom is heating up more and more every day. Lately, it feels like Google and Microsoft are fiercely going at each other in an attempt to capture precious education market share. This is beneficial for schools, as competition should lead to more affordable technology for students. Arguably, schools really can't go wrong either way -- both Chromebooks and Windows laptops (including Surface) offer very rewarding experiences.
Today, Google announces that it convinced the Chesterfield County Schools in Virginia to buy 32,000 Chromebooks. While this is a major score for Google, it is more importantly a big win for students. But, did the school make the right choice?
"As students in the United States put down their pencils and head out for summer vacation, educators across the country are hard at work planning for the school year ahead. For some, it means putting together the summer reading list or having year-end conferences. For others, it means studying materials for a new syllabus or decorating the classroom. And for Chesterfield County Schools, one of the country's 100 largest school systems, it means securing the best teaching materials and technology to greet students when they return to school next year -- including 32,000 new Chromebooks", says Jason Katcher, Head of North America Large Customer Education Sales, Google.
Katcher further says, "after testing and assessing the devices, Chesterfield selected Chromebooks for all 32,475 middle and high school students. What's especially remarkable is that they were able to move to Chromebooks with existing funds -- without requesting additional budget, since Chromebooks are nearly half the cost of PC desktops and laptop alternatives. Chesterfield also saved by reducing the amount of classroom peripheral devices such as interactive whiteboards, which they could replace with web-based tools. They selected Dell Chromebooks with local partner TIG, who committed to provide training and support for the journey to ensure students, teachers and administrators could take full advantage of the many benefits of the new technology".
Apparently, the school district was able to save quite a bit of money by going with Chrome OS over Windows. Luckily, they chose Dell Chromebooks which are considered to be of better quality than many low-cost offerings by other manufacturers. So far, this is Google's biggest deployment, and it will certainly not be the last.
Should Microsoft be worried? Tell me in the comments.