Red Hat Enterprise Linux (RHEL) 7 is here -- IT departments should start brewing coffee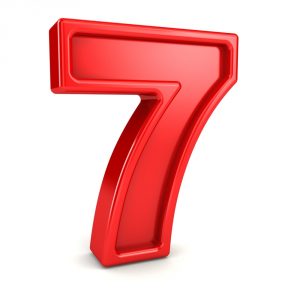 When it comes to Linux, home users can be rather lackadaisical with their installations. What I mean is, they can tinker, install any package they want and generally play around. If they break something, the worst case scenario is they reinstall and start from scratch. If they encounter a bug, they can jump on something like IRC and get support from their peers.
Businesses however, are not afforded such luxury. In the enterprise, there can be devastating consequences from data loss or outages. After all, besides the business, its customer's data must be protected too. Not to mention, outages could ruin a company's reputation. Businesses need to have official support -- message boards and IRC won't cut it. Today, the open-source darling of the enterprise world, Red Hat, Inc., announces the seventh version of its popular and dependable Enterprise Linux (RHEL). If a company is interested in a secure, trustworthy and affordable platform with support, it should definitely take notice.
"Red Hat Enterprise Linux 7 not only lays the foundation for the open hybrid cloud and serves enterprise workloads across converged infrastructures, but it also pushes the operating system beyond today's position as a commodity platform. Built to meet modern datacenter demands along with next-generation IT requirements, Red Hat Enterprise Linux 7 powers the spectrum of enterprise IT, from application containers to cloud services", says Red Hat, Inc.
The company further explains, "bare metal servers, virtual machines, Infrastructure-as-a-Service (IaaS) and Platform-as-a-Service (PaaS) are converging to form a robust, powerful datacenter environment to meet constantly changing business needs. Answering the heterogeneous realities of modern enterprise IT, Red Hat Enterprise Linux 7 offers a cohesive, unified foundation that enables customers to balance modern demands while reaping the benefits of computing innovation, like Linux Containers and big data, across physical systems, virtual machines and the cloud -- the open hybrid cloud".
The company touts the following features:
Enhanced application development, delivery, portability and isolation through Linux Containers, including Docker, across physical, virtual, and cloud deployments as well as development, test and production environments.
Significant file system improvements, including XFS as the default file system, scaling to 500 TB.
Cross-realm trust to easily enable secure access for Microsoft Active Directory users across Microsoft Windows and Red Hat Enterprise Linux domains, providing the flexibility for Red Hat Enterprise Linux to co-exist within heterogeneous datacenters.
Powerful and secure application runtimes and development, delivery and troubleshooting tools, integrated into the platform and container-ready
The Linux nerds laboring in the IT departments of businesses should be happy if they want to earn some overtime, as it is time to start testing and preparing for a possible deployment. Of course, if a company is already enjoying an older supported release, there is no need to upgrade. However, the new features may be worth it for some.
If you are interested in watching the live unveiling at 11am EST, you can sign up here.
Photo credit: Artgraphics / Shutterstock